How to Connect Your Clio Account to Smith.ai
Connect Smith.ai to Clio and have all your conversation notes logged in your Clio Manage account. Notes include:
Call summary
Contact information (name, email, phone number)
Call duration/length
Calls are added as communications to open matters (as long as the client only has one matter). If the caller isn't yet a client in your Clio account, we'll add them as a new client and log the call under communication.
How to connect your Smith.ai account to Clio
To set up this integration, email us at support@smith.ai and we'll send you the authorization link to associate your Smith.ai and Clio accounts.
Once you click on the link, you'll see a screen like this. Just click "allow access" to finish the setup. That's it!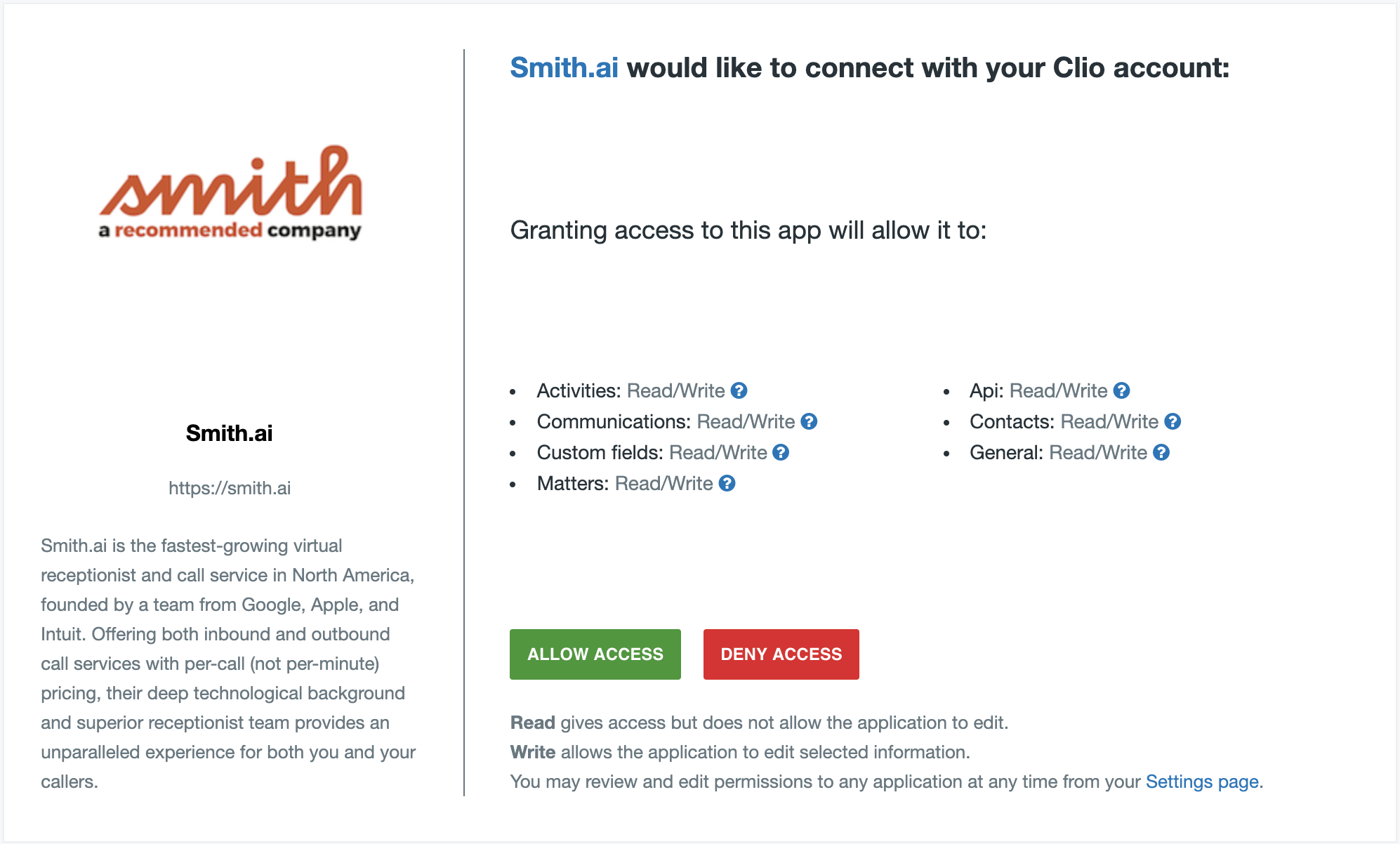 If you set up your Clio integration before March 2020, email us at
support@smith.ai
for our upgraded integration which includes adding call notes to matters and logging call durations. We will need to resend your authorization link.
Please note: Integrations are add-on features and will incur an extra fee. Starter, Basic, and Pro plans include one integration free. View current pricing for this and all other add-on services.
If you have additional questions or need assistance setting up your Smith.ai account in Clio, please call us at (650) 727-6484 or email us at support@smith.ai Monday through Friday between 5am – 6pm PT.
---
---