How to Use Clio Payments to Collect Payments with Smith.ai
How to Use Clio Payments to Collect Payments with Smith.ai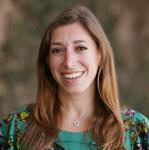 Updated by Maddy Martin
Please note: Payment collection is not currently available for Essential plans.
Smith.ai receptionists can accept payments from your law firm's clients over the phone through Clio, an industry-leading payments processing solution for law firms interested in fast, secure, and reliable billing. Clio accepts payments via credit card, debit card, and eCheck (ACH).
How to use Clio with Smith.ai receptionists
If you're a new or existing Clio user, just email the link to your payment page to support@smith.ai, along with your directions for accepting payments. We can accept payments on an ongoing basis and also on a one-off basis (if you have a list of clients with overdue bills whom you'd like us to reach out via outbound calling, for example).
Learn more about how Smith.ai works with Clio, Clio Calendar, and Clio Grow.  
Please note: Payment collection is an optional add-on service and will incur an extra fee. View current pricing for this and all other add-on services.
Questions? Contact us!
If you're already a Smith.ai client and need help, please email us at support@smith.ai or call us at (650) 727-6484 for assistance.
If you're not yet a Smith.ai client, please schedule a free consultation to get started with our virtual receptionist services or email us at sales@smith.ai. We'll help you select the best plan to match your business's growth goals and budget.