How to Automatically Add HubSpot Contacts to Outreach Campaigns
How to Automatically Add HubSpot Contacts to Outreach Campaigns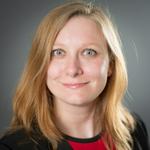 Updated by Jessica Paxton
Looking for an easier way to respond to new contacts? This Zap can help. Set it up to automatically initiate outreach campaign calls from Smith.ai to a contact, as soon as they're added to a specific list in HubSpot.
Prerequisites
To use our Zapier integration to connect Smith.ai and HubSpot, you will need:
A Zapier account
A Smith.ai Outreach Campaign account
Your Smith.ai Outreach Campaign API key
The specific Outreach Campaign ID you want to add contacts to
A HubSpot account
Add new HubSpot contacts to an Outreach Campaign when added to a new list in Hubspot
Click "Use this Zap" in the below template.





Connect your Smith.ai and HubSpot accounts to your Zapier account by following the prompts.

Connect HubSpot by clicking Sign in.
Connect Smith.ai. More information can be found here.

Since you started with a template, most fields will already be populated. Customize the Zap to meet your business needs.

Customize the Trigger to specify which list to send to Outreach Campaigns.
Customize the Action. It's required that you put in your individual Smith.ai Campaign ID. If you'd like to send passthrough data from Hubspot into Smith.ai, you can do so by linking that data in the Additional Data Fields (optional).

Test the Zap.
Name the Zap. Here's an example: "Connect HubSpot Contacts to Smith.ai"
Turn on the Zap.
Now, when new contacts enter the specific Hubspot list that you've identified, they will automatically be called by Smith.ai based on your outreach campaign details.
Additional Resources:
Need help? 
Please reach Smith.ai Support at (650) 727-6484 or support@smith.ai.