How to Connect Smith.ai to Harmonizely
How to Connect Smith.ai to Harmonizely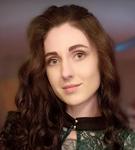 Updated by Crystal Field
Harmonizely provides a free shared link you can use to securely book appointments and consultations on Google, Outlook/Office 365, iCloud, FastMail, NextCloud, and any CalDAV calendar. Here's how to get set up so Smith.ai receptionists can take appointments for you:
Go to Harmonizely.com and create a new free account (or sign in if you already have an account)
Click "Connect Calendar" and choose your current calendar platform: Google, Outlook/Office 365, iCloud, or CalDAV Calendar. Click here to learn how to connect FastMail, Zoho, NextCloud, or multiple calendars.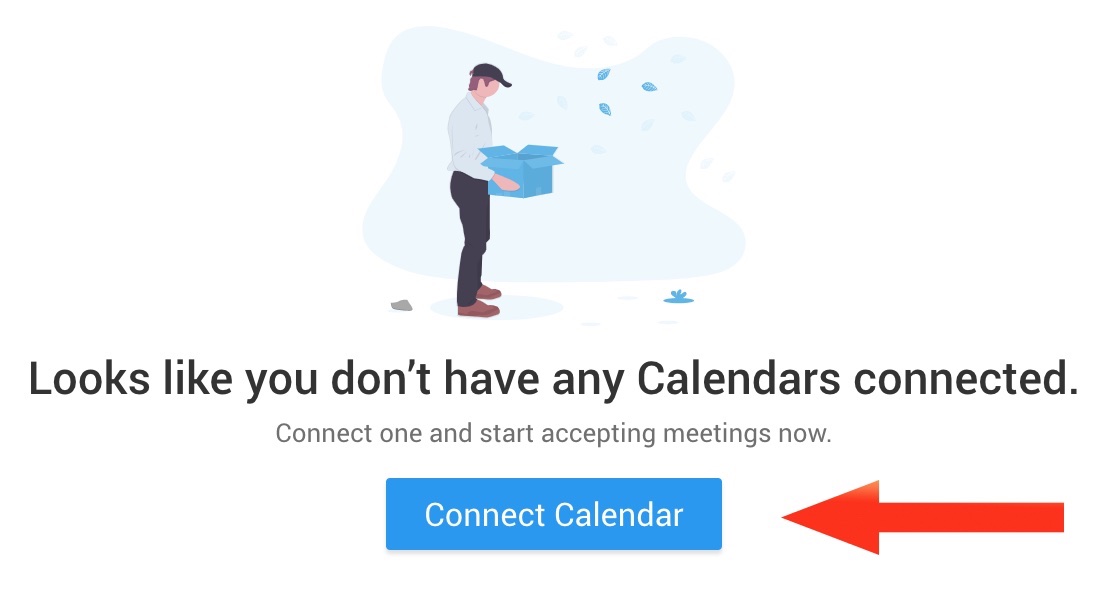 If you use Google Calendar, make sure to "check calendar(s) for availability" and choose the calendar where you want meetings added and click "Save"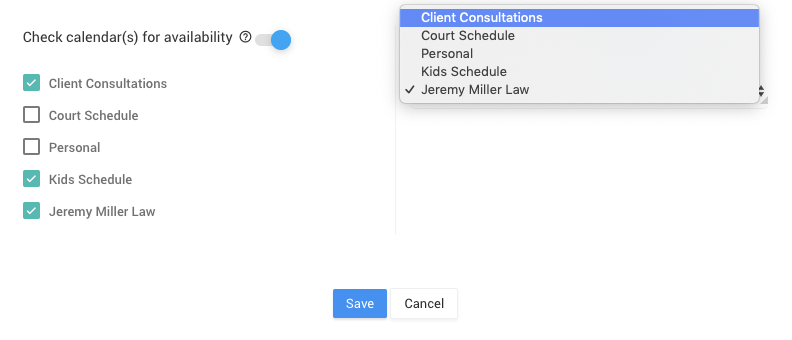 You'll need to create one or more Meeting Types for your receptionists to use. Click "Meeting Types" in the left sidebar.
Click "Create Meeting Type" (there will be an example 15 minute meeting which you can delete later)
Configure your new meeting type: Include a name, description of what will happen during the meeting, duration, and the meeting location (including details if it's a phone call)
You can also set availability and add your own custom questions

We recommend updating the minimum booking notice to at least 12 hours so you don't miss meetings that may be scheduled too close to the current time
You can also update buffer times, link to an external confirmation page, and create custom messaging for your email notifications, but these options require Harmonizely's paid PRO plan

Click "Save" then the eye to get a link to the shared calendar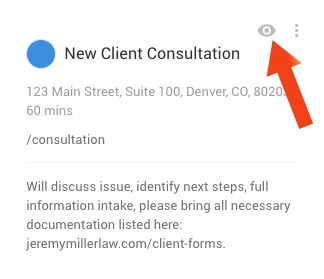 That's it! Send this link to to support@smith.ai with the subject line, "Harmonizely scheduling link." Be sure to include any specific directions for using this calendar. If you decide to set up multiple Meeting Types in Harmonizely, please give us specific instructions on using each one.
Please note: Appointment booking is an add-on service for Starter, Basic, and Pro plans for receptionists and chat, and will incur an extra fee. 
View current pricing.
Appointment booking is not currently available for Essential plans.
Questions? Contact us!
If you're already a Smith.ai client and need help, please email us at support@smith.ai or call us at (650) 727-6484 for assistance.
If you're not yet a Smith.ai client, please schedule a free consultation to get started with our virtual receptionist services or email us at sales@smith.ai. We'll help you select the best plan to match your business's growth goals and budget.