Best Practices with Zapier
Best Practices with Zapier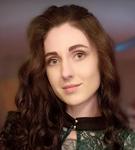 Updated by Crystal Field
The following are tips and suggestions on how you can get the most out of using Zapier for your integration needs.
Different plans have different update times
Depending on your Zapier plan, your Zaps will run in increments of 15 minutes to 1 minute.

Start with a flow chart
Before you even log into Zapier, you should draw your desired automation in a flow chart. A simple flowchart or diagram will help you stay organized as you build your automation and will help you communicate (and visualize) this automation to other team members.
How to access Zap history
Navigate to your Zap in your account. Click the three dots on the top right of the Zap itself to view the history of that specific Zap.

If you would like to see all of your Zaps history, you can access this in the left hand menu. There are options for searching your history with the filters provided.

Give your Zaps detailed names
It starts out innocently enough when you only have one Zap, and you can easily remember what it does. However, as you learn the power of automation and create more Zaps, it's important to give them descriptive names. We recommend naming your Zaps exactly what they do.
Building your first Zap?
We recommend creating a basic zap first.
First connect the Trigger step with your Smith account API.

Then create an Action step and select Email by Zapier. Fill in your email information, and then test the Zap. You should receive an email with the test call information, which means your Smith account is properly connected.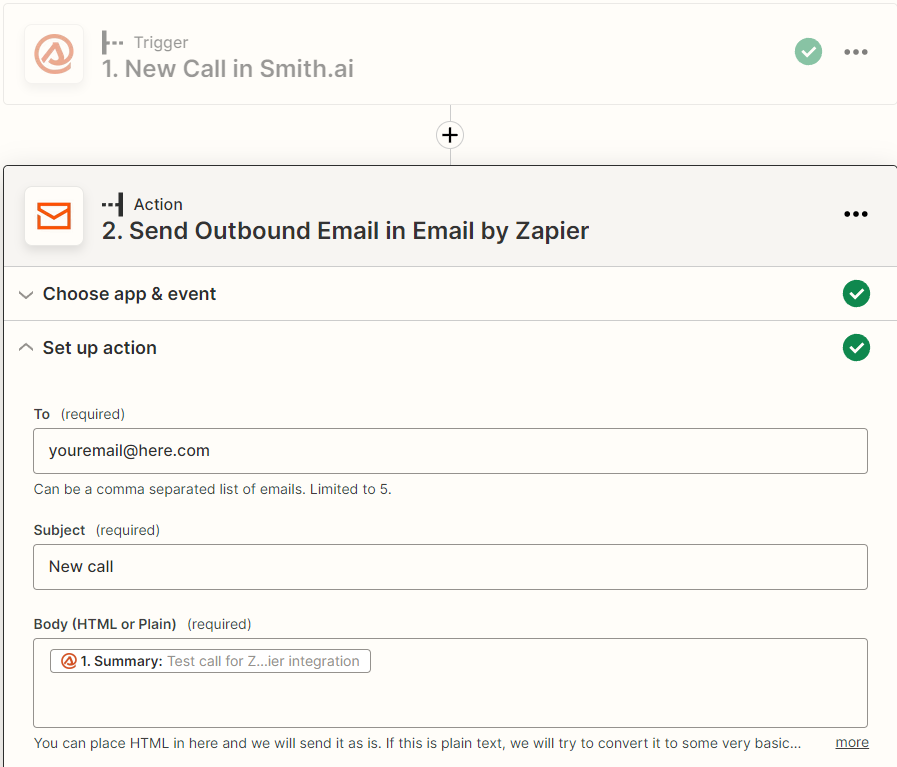 Copy Zaps before making changes
Questions? Contact us!
If you're already a Smith.ai client and need help, please email us at support@smith.ai or call us at (650) 727-6484 for assistance.
If you're not yet a Smith.ai client, please schedule a free consultation to get started with our virtual receptionist services or email us at sales@smith.ai. We'll help you select the best plan to match your business's growth goals and budget.