How to Update Your Voicemail Summary Destination(s)
How to Update Your Voicemail Summary Destination(s)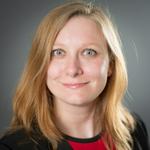 Updated by Jessica Paxton
Log into your Virtual Receptionists Dashboard.
Click on the Settings icon (wheel/cog).
Under the account tab, locate the notifications section. Then, click "Update notifications settings."

Update (or add) the email address you'd like the daily call summary to be sent. You can add multiple email addresses by separating them with a comma.

There is a three email limit.

Press Save.

You'll see a confirmation. Review the changes in your settings.

Need help?
If you need any help please email us at support@smith.ai or call us at (650) 727-6484.