How to use Smith.ai with Lawcus intake forms
How to use Smith.ai with Lawcus intake forms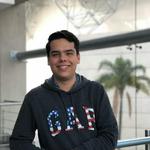 Updated by Luis Santiago
Lawcus is a platform for lawyers that streamlines Legal Practice Management, CRM, and Client Intake so you can focus on your clients.
Here's how to use Lawcus with Smith.ai for a seamless lead intake process.
Please note: Intake is not currently available with Essential plans.
Set up an external intake form using Lawcus
Sign in to your Lawcus account
Click on Automation > Intake Forms > + Add new form
Name your form, add a contact information collection field, and a couple of custom intake questions (within our reasonable use policy).
Once you're done, click "View" to review it and then "Send" to get a link. 
Don't associate the form with a Matter, since you'll be using it for multiple clients.
Send the link to support@smith.ai with directions for how the Smith.ai receptionists should use it (for example, after qualifying a new lead).
That's it! Your Smith.ai receptionists will be able to use your form typically within 1 business day.
Need Assistance?
Email us at support@smith.ai or call us at (650) 727-6484.