Billing for Smith.ai Live Chat
Billing for Smith.ai Live Chat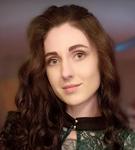 Updated by Crystal Field
Smith.ai Live Chat is charged monthly at the beginning of each billing cycle (starting at sign-up). We have four pricing models:
Starter: $140/mo
Includes 20 relevant chats. Additional chats are charged at $7 per chat.
Basic: $300/mo
Includes 50 relevant chats. Additional chats are charged at $6 per chat.
Pro: $600/mo
Includes 120 relevant chats. Additional chats are charged at $5 per chat.
A la Carte:
$10/chat, you pay as you go
Additional $1/chat for booking.
Article: What is a relevant chat?
Chat conversations can include website chats and/or SMS text messages. There are no setup or hidden additional fees. If you go over the number of chats in your plan, we charge on a per-chat basis.
How Much are Add-Ons?
Scheduling: $1 per chat per month. E.g. to add Scheduling to the Starter Plan, you pay an extra $20/mo flat fee.
Integrations: Your first integration is free! Any additional integrations are $0.50 per chat per month.
Spanish/English translation: Free
How will I be charged for Add-Ons?
You can turn on an add-on at any time and be charged immediately.
Add-ons will be prorated 50% if you sign up for one halfway through your billing cycle.
On the next billing cycle, you will be charged for a full month of the add-on.
There are no partial refunds. If you cancel the add-on, it will be removed from your next billing cycle.
Questions? Contact us!
If you're already a Smith.ai client and need help, please email us at support@smith.ai or call us at (650) 727-6484 for assistance.
If you're not yet a Smith.ai client, please schedule a free consultation to get started with our live chat or email us at sales@smith.ai. We'll help you select the best plan to match your business's growth goals and budget.