How to turn off Call Screening in Vonage
How to turn off Call Screening in Vonage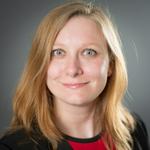 Updated by Jessica Paxton
Vonage Call Screening is a setting that plays the recorded name of the caller before connecting the call. Having this setting enabled can cause an unwanted delay in your calls being answered by our team of receptionists. The following are the steps to turn off the setting.
From your Vonage Dashboard, go to your Admin Portal.
On the left side menu go to the Phone System tab, and click on Extensions.
Hover over the extension you would like to edit, and then click the pencil icon on the right.
Go to the Call Screening section, and choose from Call Screening, Call Announce and/or Screen Menu.
Click Save.
You can also set your Call Group extensions to disable the Call Screening feature as well, following the same steps, but under Call Groups.
Questions? Contact us!
If you're already a Smith.ai client and need help, please email us at support@smith.ai or call us at (650) 727-6484 for assistance.
If you're not yet a Smith.ai client, please schedule a free consultation to get started with our virtual receptionist services or email us at sales@smith.ai. We'll help you select the best plan to match your business's growth goals and budget.