Scheduling Appointments with SimplePractice & Smith.ai
Scheduling Appointments with SimplePractice & Smith.ai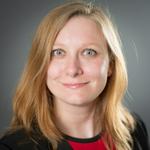 Updated by Jessica Paxton
SimplePractice is a practice management software used by health and wellness professionals worldwide to grow their private practices.
Use this guide to have Smith.ai receptionists book appointments directly in your SimplePractice account
How to Integrate Your SimplePractice Account with Smith.ai
In order for your Smith.ai receptionists to book and modify your appointments in SimplePractice, you need to have online appointment requests enabled in your SimplePractice software.
Follow the steps outlined on this SimplePractice support page: Enabling online appointment requests
Turn on the following settings for each appointment service code you'd like us to book:

Settings > Billing and Services > Services > Available for online appointment requests
Settings > Billing and Services > Services > Allow for New Clients

After you've set up your availability and online appointment requests, you'll need to add the SimplePractice appointment-request widget to a URL that Smith.ai has access to. This can be the same URL that you list publicly on your practice's website or a hidden URL specific for Smith.ai's use.

Keep in mind: SimplePractice's appointment-request widget redirects existing clients to your client portal, where they can sign in and select an appointment. This is so their appointment is connected to their existing client file. Smith.ai agents cannot log into client accounts. Therefore, we can sign up the caller/chatter as if they were a new client or we can redirect them to the client portal.

To locate the code needed to embed your appointment-request widget on an external website, navigate to Settings > Widget. Scroll down to the code section, and select Copy Code. Then embed your code onto your website. SimplePractice has a large selection of instructions on embedding the appointment-request widget on different website builders.
Send the appointment-request widget link to support@smith.ai with the subject line: "SimplePractice calendar link." Be sure to include any specific instructions for using this calendar. With this setup complete, your Smith.ai receptionists will be able to view your availability in real-time, and add appointments to your calendar. New appointment bookings will, as always, be noted in your call summaries.
Questions? Contact us!
If you're already a Smith.ai client and need help, please email us at support@smith.ai or call us at (650) 727-6484 for assistance.
If you're not yet a Smith.ai client, please schedule a free consultation to get started with our virtual receptionist services or email us at sales@smith.ai. We'll help you select the best plan to match your business's growth goals and budget.