How to Connect Smith.ai to Jane
How to Connect Smith.ai to Jane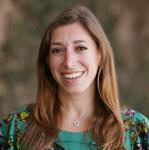 Updated by Maddy Martin
Your Smith.ai receptionists can book appointments for you on Jane. 
We can book appointments on your calendar within a single Smith.ai account. For example, if you'd like your receptionists to book appointments for all of the professionals at your clinic, we can do so — just send us your Jane booking link, along with any necessary directions for proper use.
Please note: Appointment booking is an add-on service for virtual receptionist and chat plans, and will incur an extra fee. View current pricing. 
Send us your Jane booking link
Go to your main Jane app account dashboard. Then grab your online booking link by clicking into Settings > Branding and scrolling to the bottom of the screen. Jane has made it extra easy for you to simply copy and paste the link.

Send the Jane booking link to support@smith.ai.That's it! We'll notify you via email once we're ready to start booking appointments on your calendar, typically within 1 business day.
With this setup complete, your Smith.ai receptionists will now be able to view your availability in real-time and add appointments on your calendar. New appointment bookings will, as always, also be noted in your call summaries.
Questions? Contact us!
If you're already a Smith.ai client and need help, please email us at support@smith.ai or call us at (650) 727-6484 for assistance.
If you're not yet a Smith.ai client, please schedule a free consultation to get started with our virtual receptionist services or email us at sales@smith.ai. We'll help you select the best plan to match your business's growth goals and budget.