How to Forward Calls from Phone.com to Smith.ai
How to Forward Calls from Phone.com to Smith.ai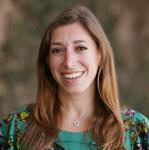 Updated by Maddy Martin
Many Phone.com customers use Smith.ai to handle their calls. As soon as you're signed up for Smith.ai, you'll need to change the settings in your Phone.com account to ensure your calls are being forwarded to Smith.ai and that caller's numbers appear correctly to our receptionists. Here's how to update your Phone.com account to properly forward your calls.
How to forward calls from Phone.com to Smith.ai
Log in to your Phone.com account and go to Configure, and Manage Users & Extensions.
Select Edit for the extension you want to forward.
Under Settings on the left menu, go to Call Handling. Set up the call routing as a "Forward Call" step, and enter your Smith.ai number.
Click on the "Advanced Options" icon (see screenshot below).
Set Caller ID to show me as "Caller's ID" so that we can identify the caller's number.
Set Screening to "Off."
Click "Save Rule Settings."
We're here to help.
Questions about setting up your call forwarding from Phone.com? Smith.ai's support team is available to help you Monday through Friday, 5am – 6pm PT, via phone at (650) 727-6484 or via email at support@smith.ai.