How to forward your calls from Zoom to Smith.ai
How to forward your calls from Zoom to Smith.ai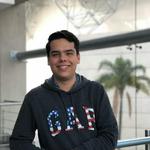 Updated by Luis Santiago
Zoom customers will need to set up call forwarding to Smith.ai for our receptionists to be able to answer your calls. Follow the directions below to ensure your calls are being forwarded correctly:
Sign in to the Zoom web portal.
In the navigation menu, click Phone then Settings.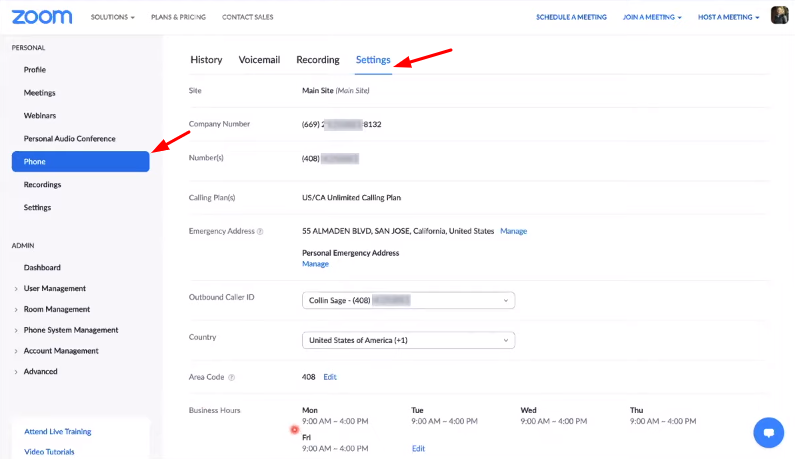 Scroll down to the Call Handling section and click Edit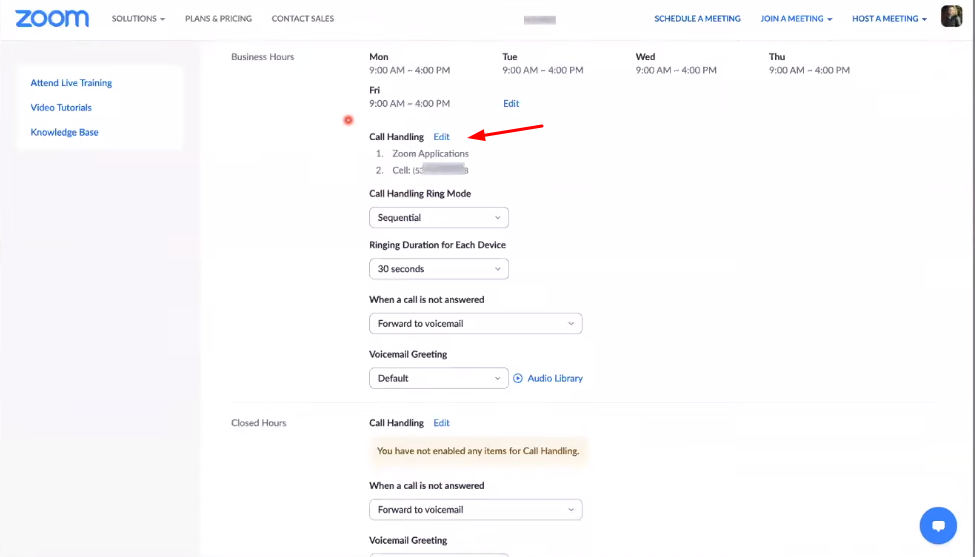 In the window that opens click Add Personal Phone Number.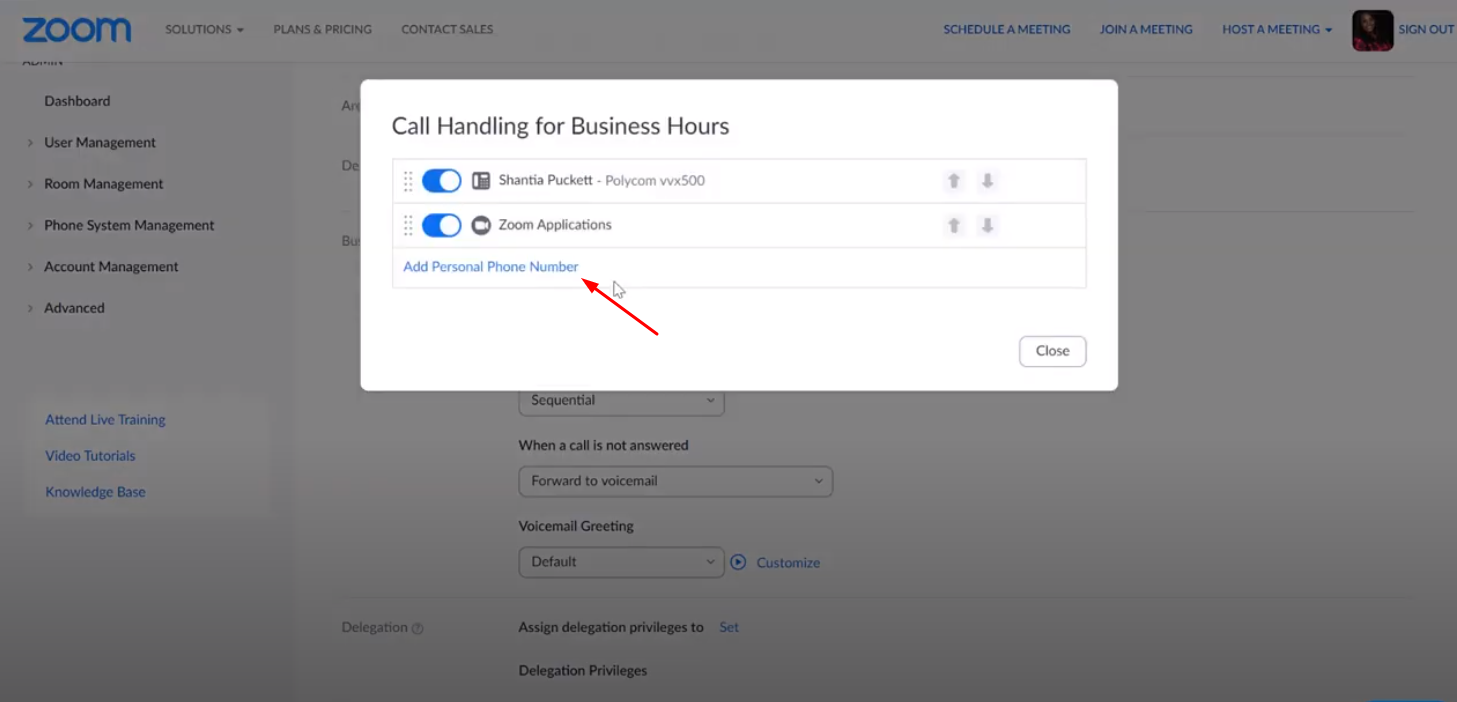 Now type in your Smith number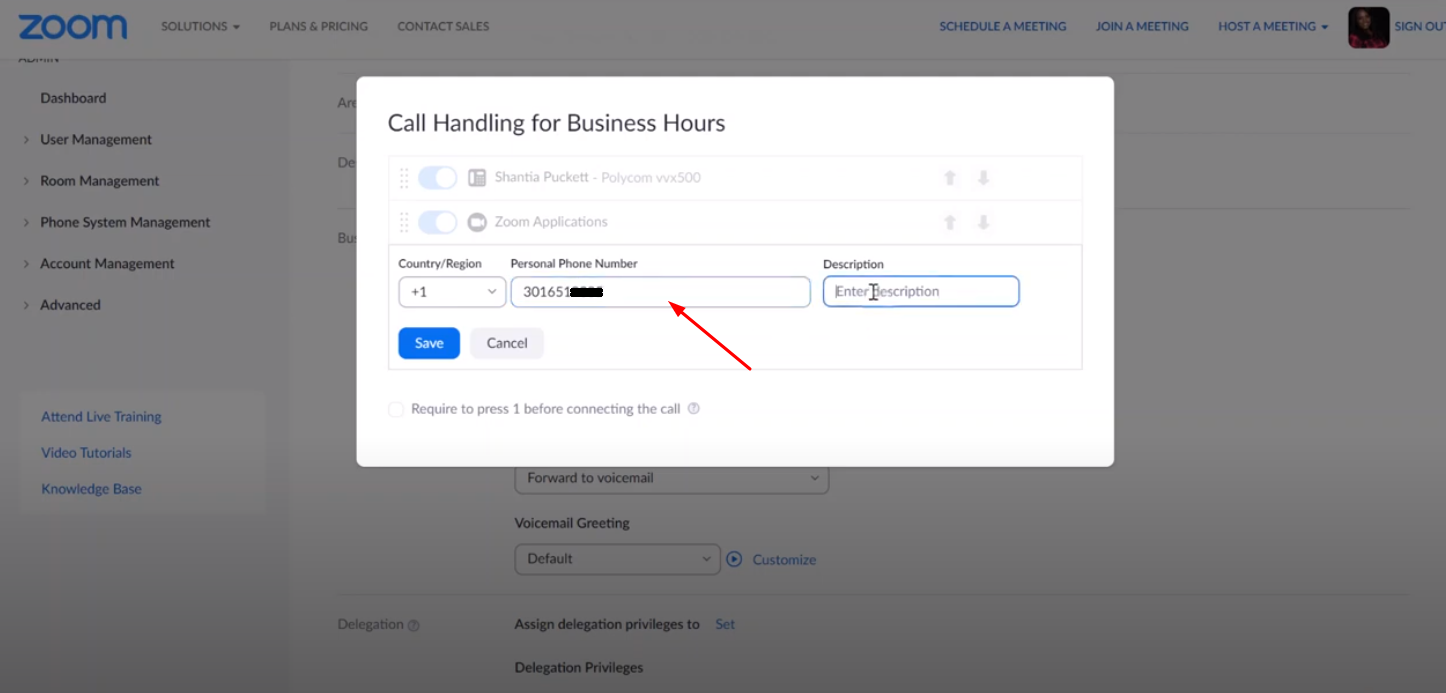 Make sure you uncheck the box that says "Require to press 1 before connecting call". Now order and turn off/on the numbers you would like your calls to reach.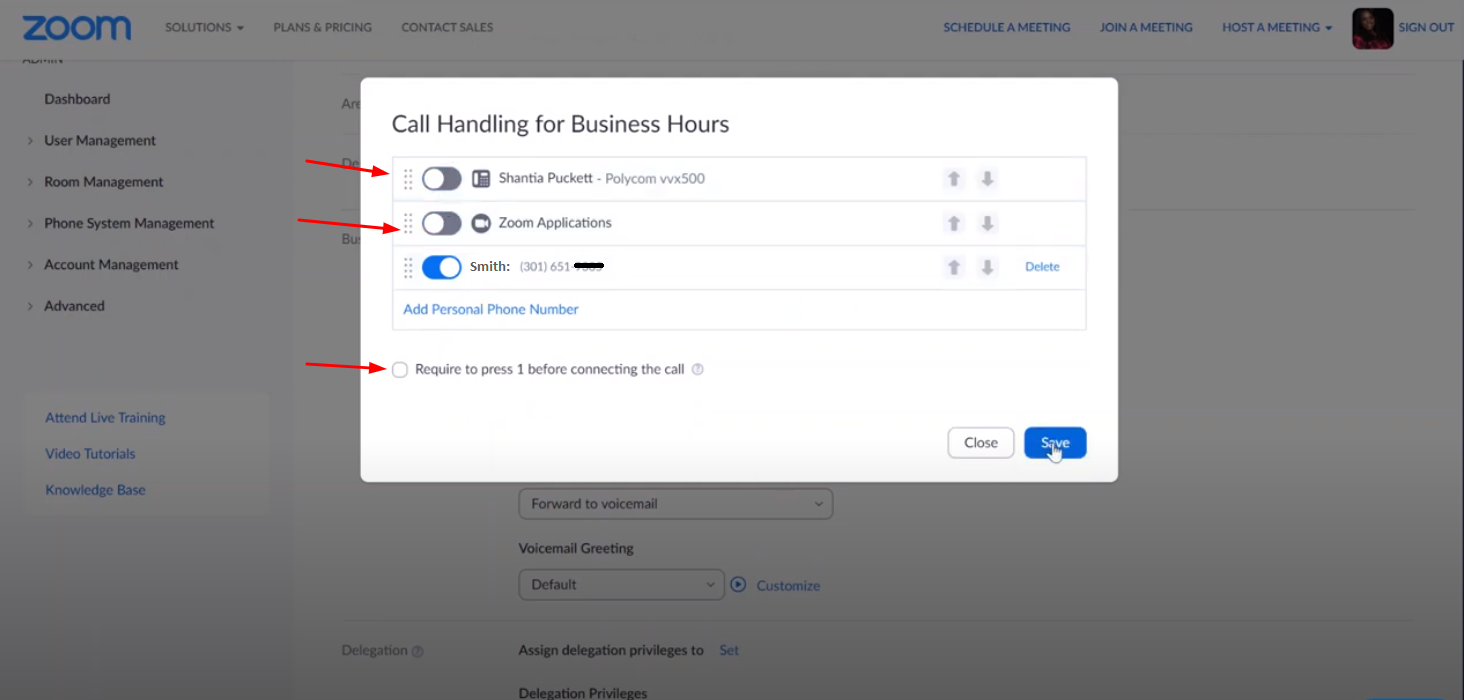 For Unconditional Call Forwarding, toggle all other devices/numbers off and only leave toggled on the Smith number you just added. This will make all your calls forward directly to your Smith number.
For Conditional Call Forwarding, toggle on and place whichever number/device you would like your calls to ring first, then have the Smith number toggled on after it.

Set the "Call Handling Ring Mode" to Sequential and adjust the "Ringing Duration", 20 to 30 seconds is recommended.
That's it! Your calls will now be forwarded to your Smith receptionists.
Questions? Contact us!
If you're already a Smith.ai client and need help, please email us at support@smith.ai or call us at (650) 727-6484 for assistance.
If you're not yet a Smith.ai client, please schedule a free consultation to get started with our virtual receptionist services or email us at sales@smith.ai. We'll help you select the best plan to match your business's growth goals and budget.