How to Connect HighLevel and Smith.ai
How to Connect HighLevel and Smith.ai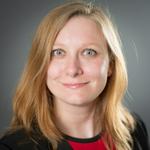 Updated by Jessica Paxton
How the HighLevel + Smith.ai integration works
With this integration, when the agent sends a call summary, the app checks if the contact number exists in HighLevel.
If no contact exists, a new contact is created as a lead, and a note with the call details is added
If a contact exists, the contact is updated, and a note with the call details is added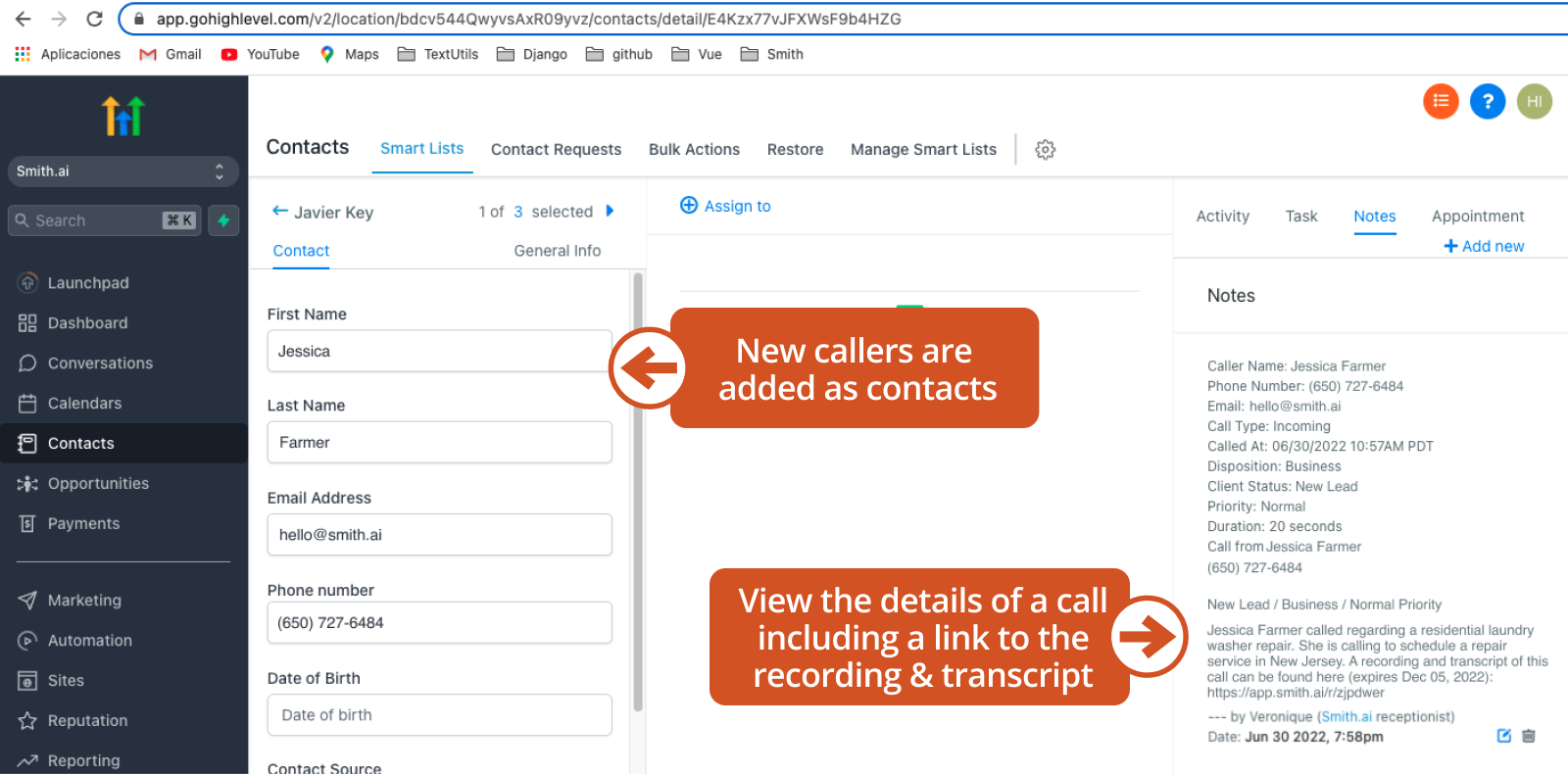 Let's see that zoomed-in, so you can see the details provided in every call note: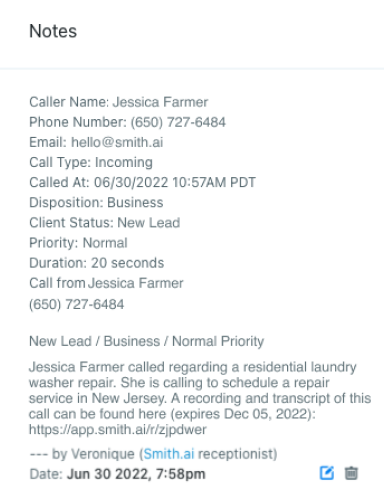 How to connect your HighLevel account to Smith.ai
If you're already a HighLevel agency, getting started is simple.
Go to your Smith.ai Virtual Receptionist Dashboard and select the "Integrations" tab.
Select HighLevel to begin the integration process.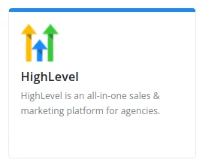 Click the "Connect HighLevel" button.
Smith.ai integration pricing note:
Each plan includes one free integration.
View current pricing
. If you have multiple integrations, you'll be presented with a pop-up window to confirm the pricing changes.
Select the HighLevel account you'd like to connect.

Agency partners will be able to select any sub-account. Please take extra caution that you are connecting the correct Smith.ai account and HighLevel account.

That's it! Once you've completed the last step, you'll be presented with a confirmation page and the integration between your Smith.ai account and HighLevel will be live! 
Related HighLevel resources:
Questions? Contact us!
If you're already a Smith.ai client and need help, please email us at support@smith.ai or call us at (650) 727-6484 for assistance.
If you're not yet a Smith.ai client, please schedule a free consultation to get started with our virtual receptionist services or email us at sales@smith.ai. We'll help you select the best plan to match your business's growth goals and budget.