How to Change your Payment Method or Credit Card in the Partner Portal
How to Change your Payment Method or Credit Card in the Partner Portal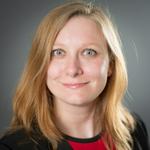 Updated by Jessica Paxton
Manage the payment method that your business uses in the Smith.ai partner portal.
If you are looking to update payment methods on individual accounts,
view this article
.
Log into your Smith.ai partner portal.
Press the Settings icon in the bottom left of the portal.
Press the blue Update payment method link.

Enter your new payment details and press Update.

You'll see a confirmation on the page.
Need Assistance?
Email us at support@smith.ai or call us at (650) 727-6484.