Route Smith.ai Chat Transcripts to a Slack Channel
Route Smith.ai Chat Transcripts to a Slack Channel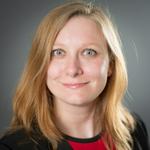 Updated by Jessica Paxton
Our Zapier integration helps business owners save time by automating processes that have previously been manual. This guide will walk you through connecting Smith.ai Chat and Slack via Zapier. Using this guide, you can route contact information and transcripts from Smith.ai Chats to a Slack channel.
Prerequisites
To use our Zapier integration to connect Smith.ai and Slack, you will need:
Route Smith.ai Chat Transcripts to a Slack Channel
We created this premade template to more easily sync your Smith.ai and Slack accounts.
Click "Use this Zap" in the below template.



Connect your Smith.ai and Slack accounts to your Zapier account by following the prompts.

Connect Smith.ai. More information can be found here.
Connect Slack.

Since you started with a template, most fields will already be populated. Customize the Zap to meet your business needs. You need to add the following customizations:

Choose the Slack Channel to send the messages. Feel free to create a new, dedicated channel just for Smith.ai Chat transcripts.
Edit the "Message Text" (Optional).

Test the Zap.
Name the Zap.
Turn on the Zap.
Other Smith.ai + Zapier Solutions
Questions? Contact us!
If you're already a Smith.ai client and need help, please email us at support@smith.ai or call us at (650) 727-6484 for assistance.
If you're not yet a Smith.ai client, please schedule a free consultation to get started with our live chat or email us at sales@smith.ai. We'll help you select the best plan to match your business's growth goals and budget.