How to Connect Your Lawmatics Account to Smith.ai
How to Connect Your Lawmatics Account to Smith.ai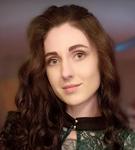 Updated by Crystal Field
When you integrate your Lawmatics account with your Smith.ai receptionists, after each call, we can:
Create new records
Look up and add information to existing contact records (using a phone number or email address)
Add post-call summary notes to contact's records after every call
Complete intake forms based on your custom directions
Note: We can now also check for conflicts in your Lawmatics account! Click here to learn more and get set up.
Below, we explain how to implement this integration at your law practice. For more information about the integration, please read the full blog post.
How to connect your Lawmatics account to Smith.ai
If you're already a Lawmatics user, getting started is easy: Just send an email to support@smith.ai to request your unique integration URL, using the subject line "Lawmatics integration." A member of our Support team will get back to you typically within one business day.
As soon as your Lawmatics and Smith.ai accounts are synced, you'll start seeing new records added, existing records updated, and new intake forms completed in your Lawmatics account, right after calls are completed. You will continue to see post-call summaries via email, text, or Slack (based on your Smith.ai setup), so you're fully in tune with all work being completed.
How to share Lawmatics intake forms with Smith.ai
If you'd like your Smith.ai receptionists to complete intake for your firm using your Lawmatics forms, please share all relevant forms with us by emailing each form URL to us at support@smith.ai.
Here's how to retrieve your intake form URLs:
1. Log in to your Lawmatics account at https://app.lawmatics.com
2. Click on "Assets" and then select "Custom Forms."
3. Click on the "Share" icon
4. Click "Copy" and send the link to us at support@smith.ai. Or, simply type in "support@smith.ai" in the "email address" field, enter your message to us as the "email body," and click "Email Form."
Note: Please be sure to include directions for completing intake using each specific intake form you provide, including how to identify and qualify new leads as good potential clients for your firm. (Meaning, Smith.ai's receptionists can ask qualifying questions before completing intake so only those clients who "pass" those initial questions will move on to the "intake" stage.) Also, indicate any preferences for scheduling consultations, if you'd like us to take care of that step, too. For example, you may prefer that your receptionists only schedule new consultations on Thursday and Friday mornings.
Please note: Intake and CRM integrations are add-on services and may incur an extra fee. Starter, Basic, and Pro plans include one free integration. Intake and CRM integrations are not available for Essential plans. See our Reasonable Use policy and current pricing.
Questions? Contact us!
If you're already a Smith.ai client and need help, please email us at support@smith.ai or call us at (650) 727-6484 for assistance.
If you're not yet a Smith.ai client, please schedule a free consultation to get started with our virtual receptionist services or email us at sales@smith.ai. We'll help you select the best plan to match your business's growth goals and budget.