How to use Filevine with Smith.ai for lead capture, client intake, and appointment scheduling
How to use Filevine with Smith.ai for lead capture, client intake, and appointment scheduling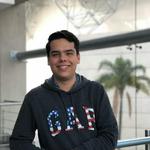 Updated by Luis Santiago
Your Smith.ai receptionists can work with your Filevine forms and calendar to bring greater efficiency to your law practice.
How to use Smith.ai with Filevine
There are a number of ways to leverage Smith.ai and Filevine for even more efficient operations at your law practice, but there are three primary integrations that we'll focus on here, which involve lead capture, new client intake, and appointment booking.
1. Lead capture: Use Smith.ai receptionists to call back new leads
Filevine allows you to send automated emails to leads during the "inbound funnel." But you can also send these automated emails to Smith.ai, and our receptionists will call the lead to follow up and book a consultation. Set up your lead funnel to automatically request an outbound call from a Smith.ai receptionist via email — say, an hour or two after the lead has entered your funnel, if they haven't booked a consultation yet.
When the receptionist makes the call, they can qualify the lead, gather new intake information, and get them booked for an appointment on your calendar.
2. New client intake: Have Smith.ai receptionists complete web intake forms
Once our receptionists have qualified the lead on the phone, whether it's from a web form call-back or from an incoming call, we can then proceed with client intake, if they meet your criteria. Create a web form using Gravity Forms, Jotform, Typeform, or even Google Forms and integrate it with Fileving using Zapier. Once we have the form link, our receptionists will complete the intake on the caller's behalf.
3. Appointment booking: Let Smith.ai receptionists schedule meetings & call-backs on your calendar
Depending on your workflows for new leads and existing clients, you may wish for our receptionists to book appointments on your behalf. These could be new lead call-backs if a live transfer was not possible, existing client meetings, court dates, or other appointment types.
Filevine integrates with Google Calendar and Office 365. While our receptionists are not able to use Filevine to directly add events to your calendar, there is a very easy and inexpensive workaround using Calendly. Simply link your Google Calendar or Office 365 account to Calendly (which is free for one event type and very inexpensive thereafter), and then provide your Calendly scheduling link to your Smith.ai receptionists. We will book events on Calendly, and those will appear in your Filevine calendar auto-magic-ally.
Please note: Appointment booking is an optional add-on service and will incur extra fees. View current pricing.
Questions? Contact us!
If you're already a Smith.ai client and need help, please email us at support@smith.ai or call us at (650) 727-6484 for assistance.
If you're not yet a Smith.ai client, please schedule a free consultation to get started with our virtual receptionist services or email us at sales@smith.ai. We'll help you select the best plan to match your business's growth goals and budget.