How to Connect Your Salesforce Account to Smith.ai
How to Connect Your Salesforce Account to Smith.ai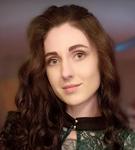 Updated by Crystal Field
Salesforce is a popular CRM that allows businesses to manage their sales, marketing, and customer support efforts in the cloud. You can connect your Salesforce and Smith.ai accounts so your records are updated in Salesforce instantly after every receptionist call.
With this integration, we will update your Salesforce account in the following ways:
Add new leads who do not exist in your account (based on cross-checking their phone number and email address)
Add call-summary notes after each call to new leads
Add call-summary notes to existing leads, after matching their phone number or email address to a lead's record in Salesforce
Here's an example of a new "call note" added to a lead's record after a receptionist call: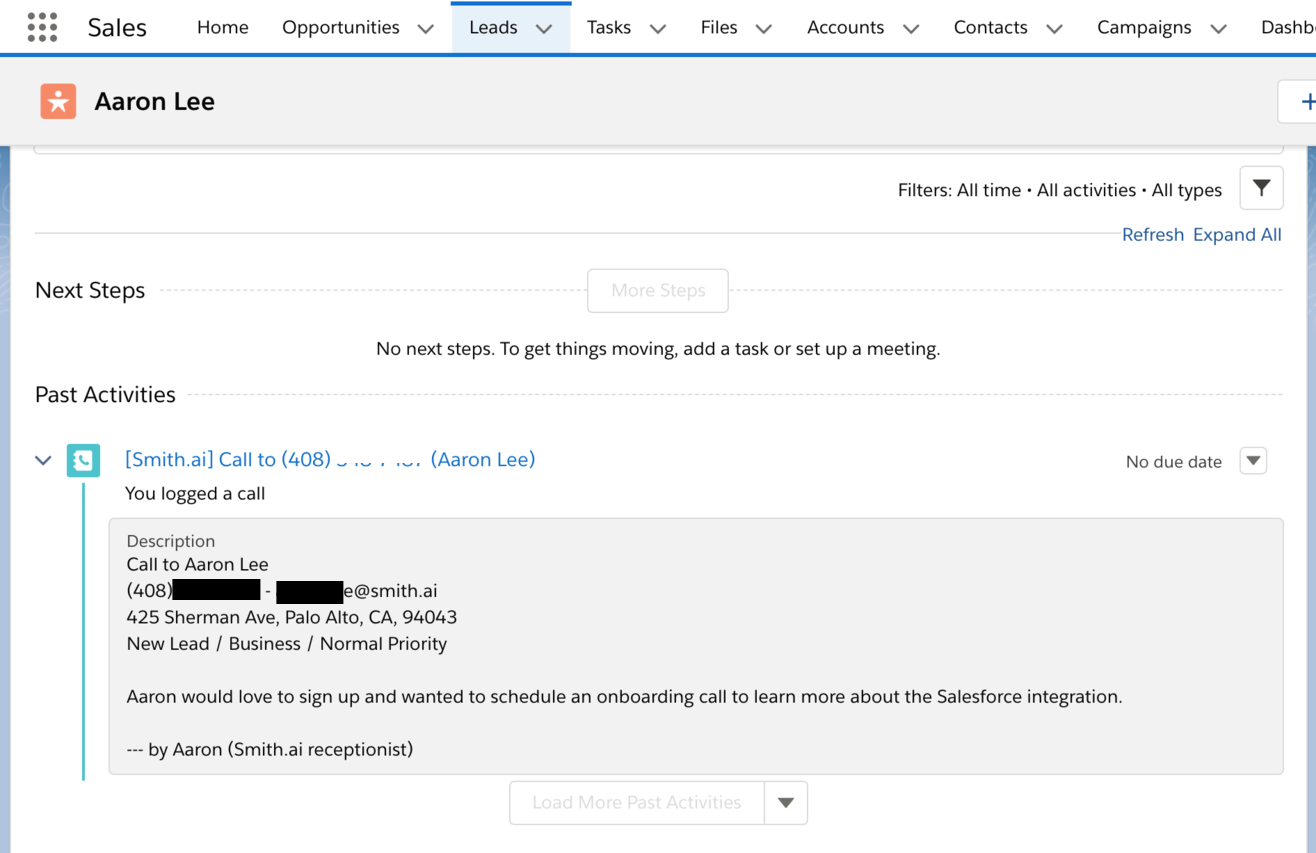 Setting up the integration between Salesforce and Smith.ai is easy, but it does require that you have the right version of Salesforce. Before jumping down to the setup directions, first, make sure you have the correct edition:
Salesforce editions that work with the Smith.ai integration
Not all versions of Salesforce allow for API integrations. Make sure you have API integrations enabled in your Salesforce before requesting integration from Smith.ai Support.
To use an API integration, your organization must be on one of the following four editions:
Enterprise Edition
Unlimited Edition
Developer Edition
Performance Edition
Note: For Professional Edition subscribers, API access must be purchased a la carte for each API integration. These purchases must be processed through your Salesforce account executive and cannot be done on a self-serve basis, so first reach out to your account executive to enable Smith.ai API access before proceeding with the following steps.
For more information on Salesforce API access, please read this article from their help desk: Salesforce Editions with API Access.
How to enable the Salesforce integration with Smith.ai
Good — that's settled! Now, once you have Salesforce API access enabled in your account:
Email support@smith.ai with the subject line "Salesforce integration request" and ask for your unique Salesforce integration URL. A member of the Smith.ai Support team will email you this link.
Log in to your Salesforce account, and then click on that link.
When prompted, approve access to Smith.ai by clicking "Allow"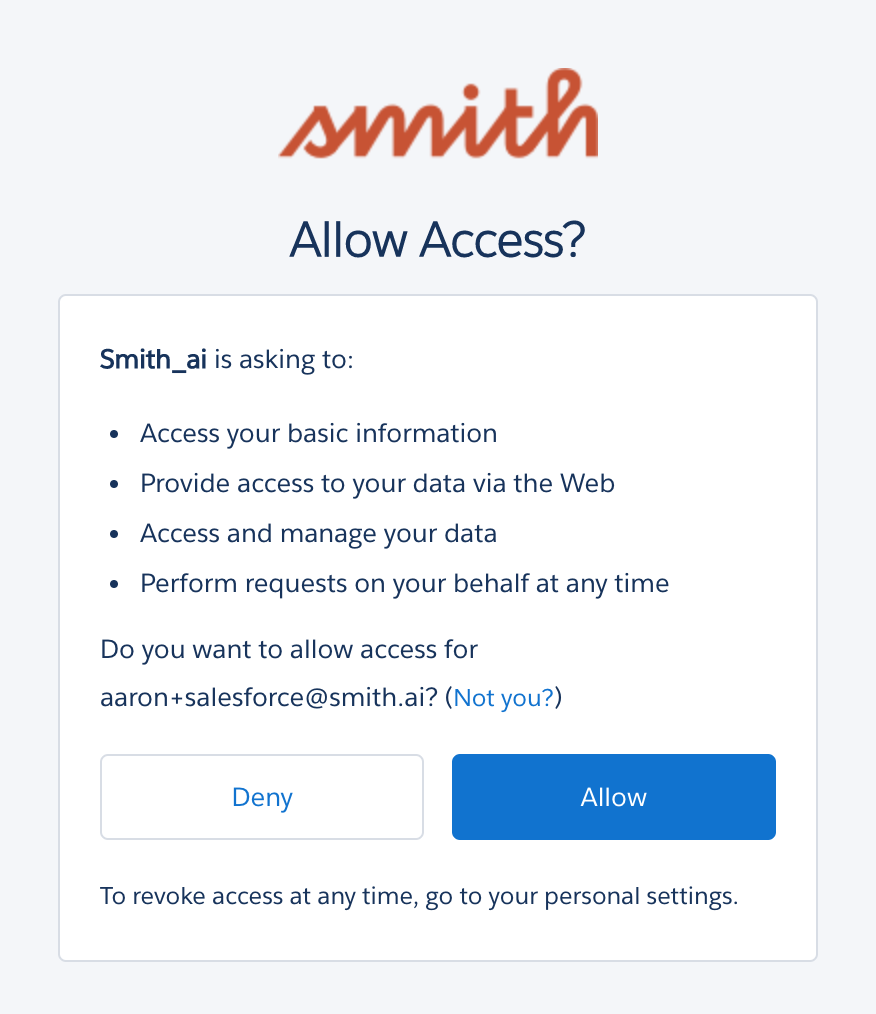 Back in your Salesforce account, click on your Salesforce avatar (in the upper right corner of your browser window) and send your Salesforce instance (e.g., na59.salesforce.com) to support@smith.ai.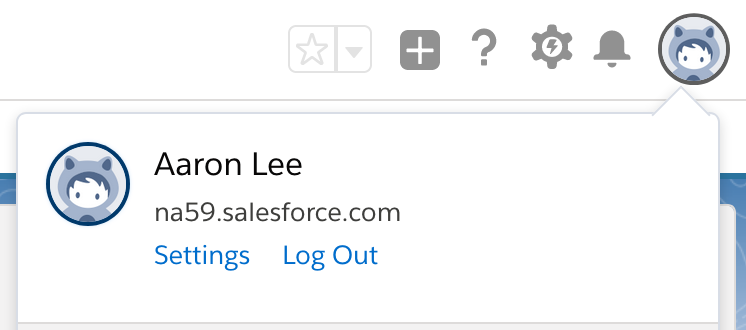 If you have a "custom domain" in Salesforce, you will need to retrieve your Salesforce instance through one of the two options below.
Option 1: Log in to Salesforce and select the URL from the web browser (this works as long as your custom domain doesn't appear here).

Option 2: Click on the "gear icon" in the upper right corner, select "Setup," and then click on "Company Information" under "Company Settings" in the left-side menu.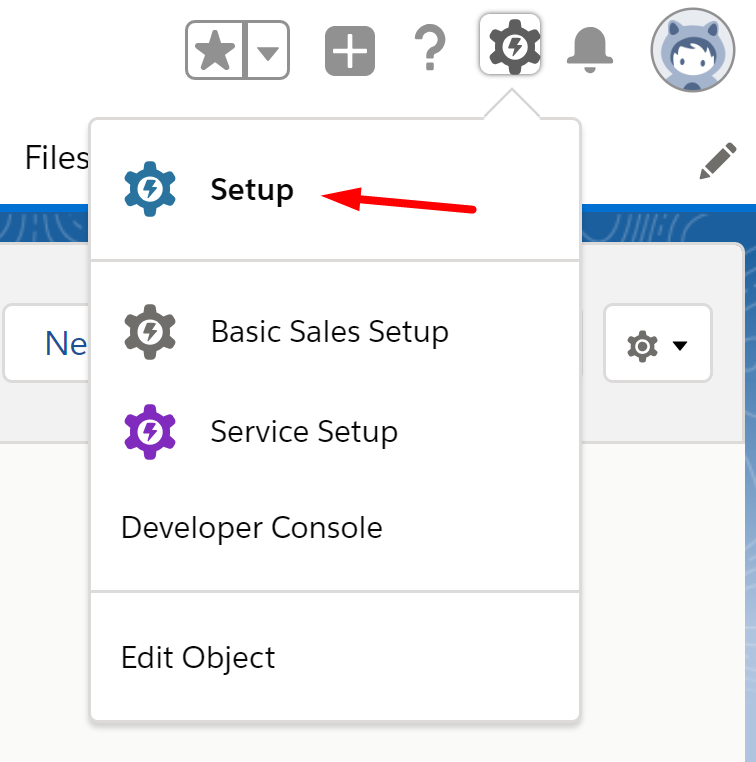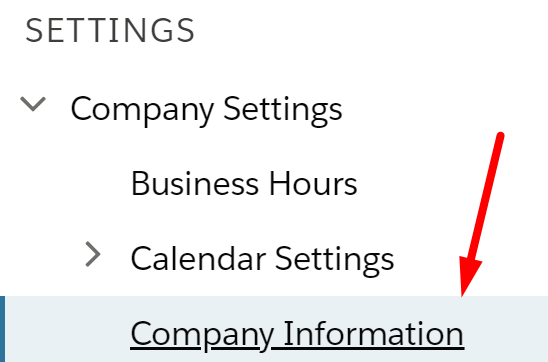 Your Salesforce instance will appear on the lower right under "Instance." Add ".salesforce.com" to that instance (e.g., "na49.salesforce.com") before emailing it to support@smith.ai.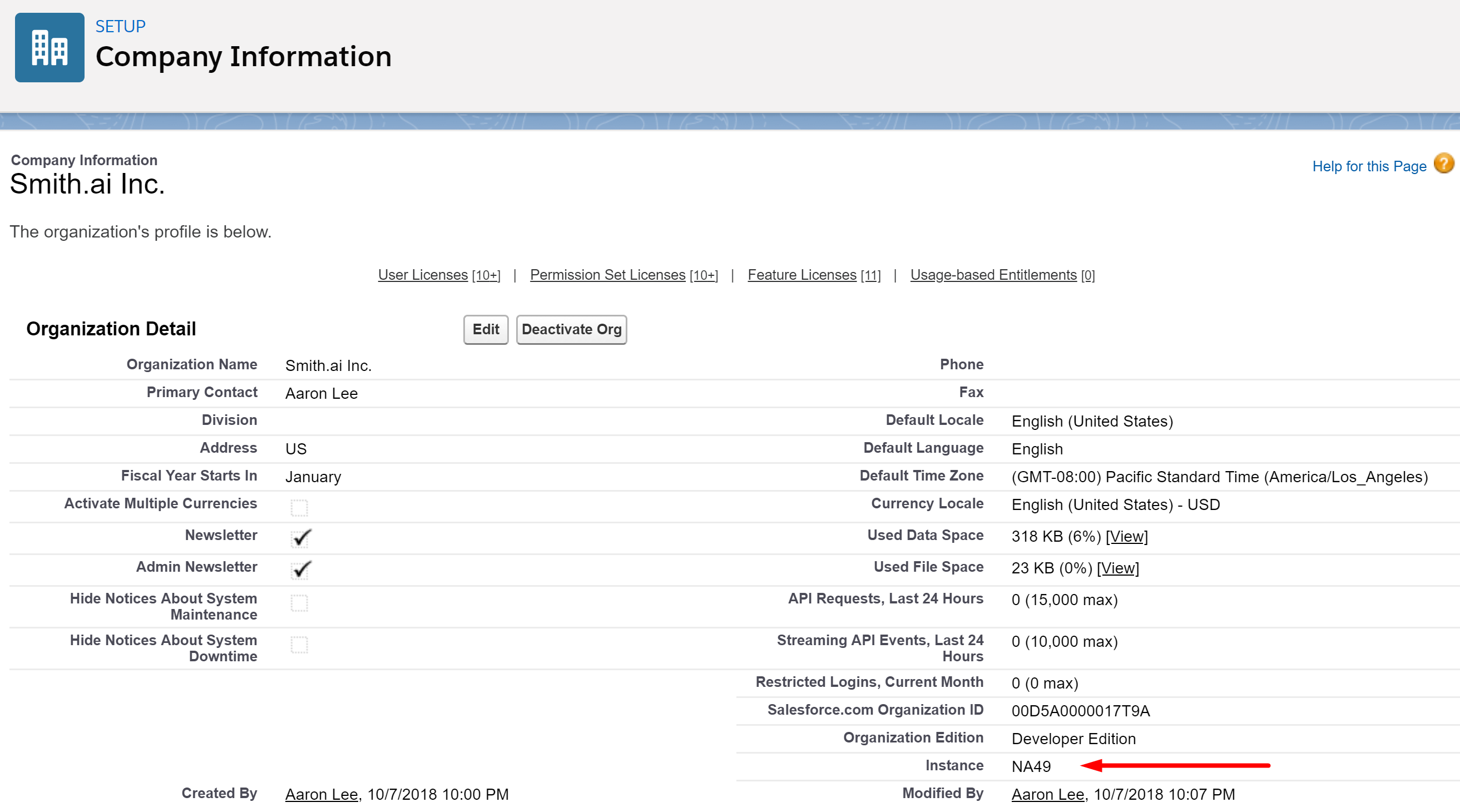 We will confirm that the integration is working properly, at which time the integration will be active.
That's it! We can typically have your Salesforce integration set up within one business day.
Please note: Each plan includes one free integration. CRM integrations are not available for Essential plans. 
View current pricing
.
Questions? Contact us!
If you're already a Smith.ai client and need help, please email us at support@smith.ai or call us at (650) 727-6484 for assistance.
If you're not yet a Smith.ai client, please schedule a free consultation to get started with our virtual receptionist services or email us at sales@smith.ai. We'll help you select the best plan to match your business's growth goals and budget.