Essential Plan: How to Update Your Account
Essential Plan: How to Update Your Account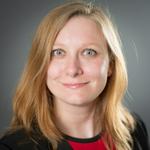 Updated by Jessica Paxton
You can make all updates to your Essential plan service and profile from within the account dashboard.
Navigate to your profile here, and login.
Click the gear icon in the bottom left to access your Account and Business Info.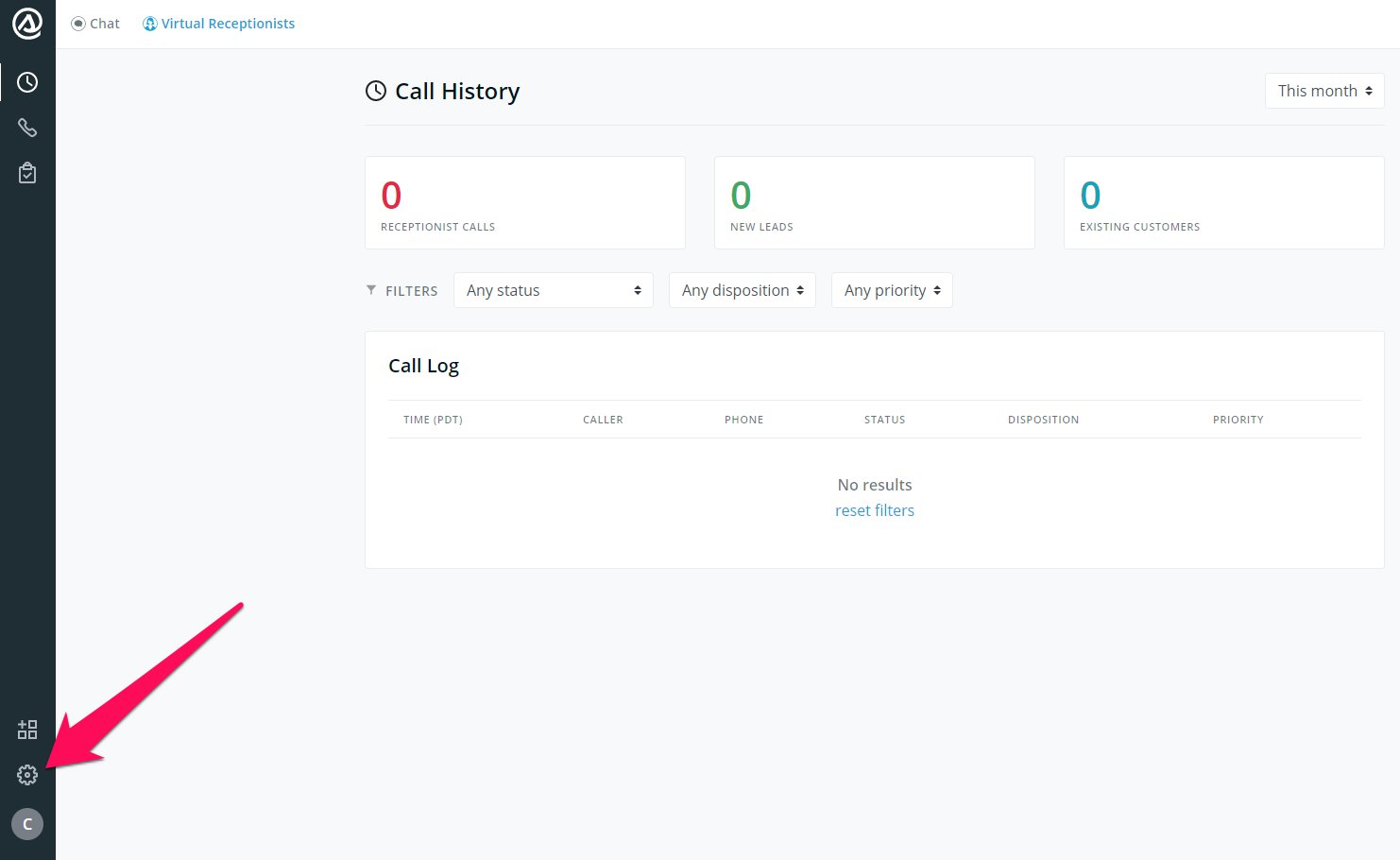 Account Settings
Under account settings, you can update your notification settings (where we send your call summaries), add or update your payment method, and review your account details.
Update notification settings:
Click on "Update notification settings" to update:
The number where you'll receive SMS text message notifications
The email address(s) where you'll receive instant and daily summaries.
Review plan details:
The details on your plan are listed here, including:
How many calls you've used on the plan
When your trial period ends
Add/update payment method:
Your payment information is listed here. Add or update a credit card by clicking "Add payment method" or "Update payment method" if you've already added one.
Change plan or close account:
To upgrade or cancel your plan, email support@smith.ai
Business Info
This tab is where the information from your signup is stored.  If at any point you need to reference it or make changes, you can do so in this area. Sections are:
Business details:
This section includes your business name, phone number, address, hours of operation, and brief description.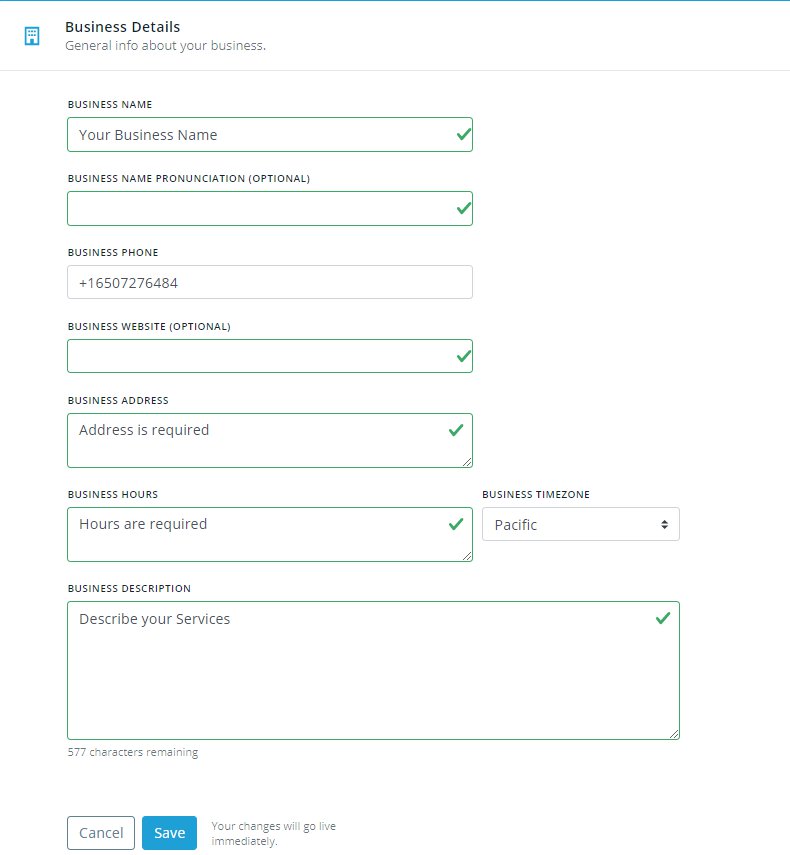 Business FAQs:
This section includes directions to your business (run online, travel to them, accessing property instructions, security info, etc.) and FAQ specific to your business (pricing info, service areas, consultation costs, sales calls, etc.)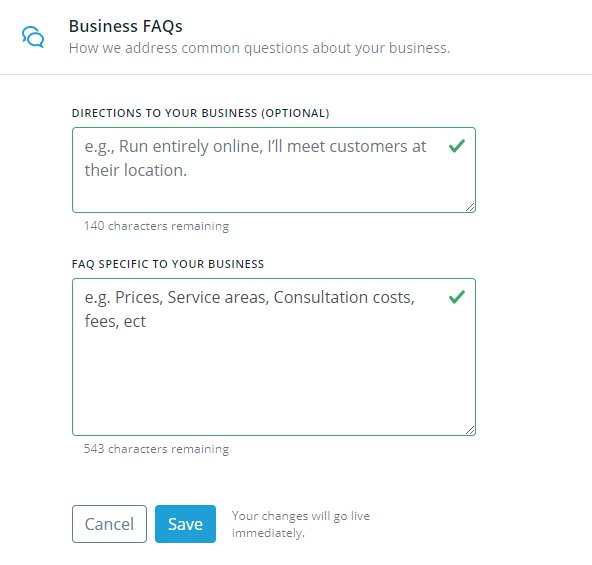 FAQs are limited to 600 characters.
Services:
You can update the services your business offers.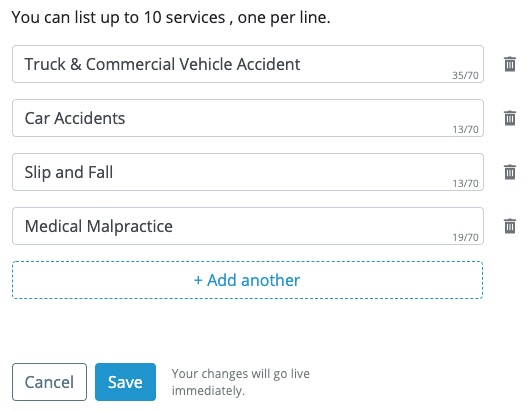 Employees:
This tab is for listing your employee directory (including yourself).  If you would like the team to provide callers with a phone number and/or email for you or your employees, be sure to list it here.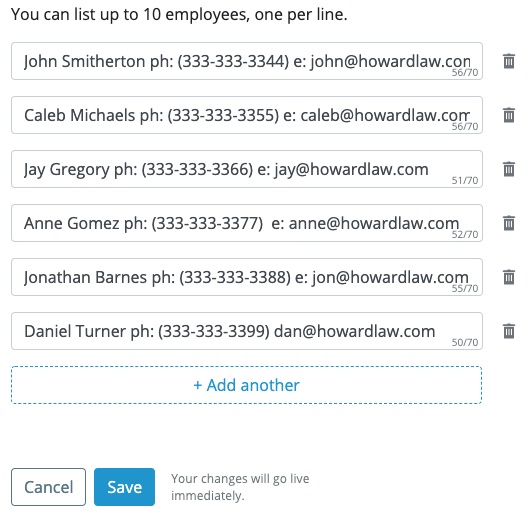 Questions? Contact us!
If you're already a Smith.ai client and need help, please email us at support@smith.ai or call us at (650) 727-6484 for assistance.
If you're not yet a Smith.ai client, please schedule a free consultation to get started with our virtual receptionist services or email us at sales@smith.ai. We'll help you select the best plan to match your business's growth goals and budget.