How to Train Your Smith.ai Chatbot From Your Dashboard
How to Train Your Smith.ai Chatbot From Your Dashboard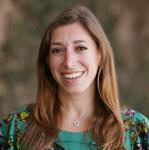 Updated by Maddy Martin
Login to your chat dashboard and navigate to your Knowledge Base.
Click on "Q&A" to add frequently asked questions and their answers to your Knowledge Base.

Click on "+New Q&A." This menu also allows you to see the questions you have previously added for your bot.

Add the questions that your leads and clients most frequently ask that require a specific response. 
Adding several variations of the questions you include increases the likelihood that your website visitors will receive the answers you want them to be given.
For example:
The following Question Phrases can help you provide answers to customers asking about pricing:
"What are your fees?"
"Price of consultation?"
"Consultation cost"
"Free quote?"
You might provide the following answer:
"We offer new clients a free initial consultation that will allow us to get a better idea of the total cost of serving you."
Tip: You can even link in this case to an online calendar to book an initial consultation with you or a colleague at your company, to help immediately convert a new potential client.
Your bot will become more responsive the more you train it! Time spent adding content to your knowledge base also allows our agents to more comprehensively and quickly address your new and existing clients' needs firsthand, and reduces the time spent answering repetitive questions that our agents are not equipped to answer.
Save your questions and answers by clicking "Set live."
Test your bot.   
Click on the "test your bot here" icon in the lower right-hand corner to test your bot and ensure that it is delivering the answers you desire to the expected prompts (questions).

Train your bot. From the Knowledge Base menu, under where you selected Q&A, click on "Training."

Review the answers your bot has generated, and "Confirm the Response" by selecting the green "checkmark," or "Deny the Response" by clicking on the red "x."  
This will ensure that your bot is working by eliminating incorrect responses and providing accurate information in a timely manner.
Continue to update your Knowledge Base! As you think of more questions and answers, add them to your bot. The more informed it is, the more we can help your new and existing clients who visit your website.
Questions? Contact us!
If you're already a Smith.ai client and need help, please email us at support@smith.ai or call us at (650) 727-6484 for assistance.
If you're not yet a Smith.ai client, please schedule a free consultation to get started with our live chat or email us at sales@smith.ai. We'll help you select the best plan to match your business's growth goals and budget.