How to Connect Smith.ai and ServiceTitan (Web Scheduler)
How to Connect Smith.ai and ServiceTitan (Web Scheduler)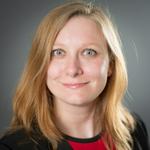 Updated by Jessica Paxton
ServiceTitan gives customers a website widget that allows scheduling appointments online. This means Smith.ai receptionists can book appointments on your behalf and they'll go directly into your ServiceTitan system.
We can book appointments on multiple calendars within a single Smith.ai account. For example, if you'd like your receptionists to book appointments for different services you offer, we can do so — just send us each service's ServiceTitan link, along with any necessary directions for proper use.
Follow these instructions for setting up the web scheduler.

Note: If you want to create jobs directly on the Dispatch board for jobs that come from Smith.ai, select Automatically create a job on the Dispatch board.

After you've added the web scheduler code to your website, copy the link and email it to support@smith.ai, with the subject line "Connect my ServiceTitan Web Scheduler account." If you're providing more than one booking page link, please give us directions for the correct way to book appointments on each calendar.
If you're using Schedule Engine, please refer to this article: How to Connect Smith.ai and ServiceTitan (Schedule Engine)
Please note: Appointment booking is an add-on service for Starter, Basic, and Pro receptionist and chat plans, and will incur an extra fee.
Need help? 
Please reach Smith.ai Support at (650) 727-6484 or support@smith.ai.