Smith.ai Operator - We'll Convene Your Conference Calls
Smith.ai Operator - We'll Convene Your Conference Calls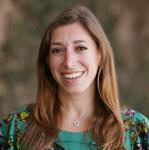 Updated by Maddy Martin
As of December 30, 2021, the Smith.ai Operator feature is no longer available. If you have any questions on how to coordinate meetings, please email us at support@smith.ai.
We're pleased to announce a new service from Smith.ai, called Operator. With this service, Smith.ai receptionists will convene your conference calls with multiple participants. We'll bring all participants on the line, and then we'll call you to join them. 
No more wasted time spent hunting everyone down or waiting on the line while participants adjust their audio. We'll make sure everyone has dialed in and is ready to go, before calling you. Here are the important details:
How does Smith.ai Operator work?
Email support@smith.ai with the following information:

Date and time of the call (make sure to include your time zone)
Duration: e.g., one, two, or three hours (we'll round it up to the next hour)
A list of participants' names and direct phone numbers

We'll send you a conference seven-digit PIN and a number (in case someone needs to dial in, but we'll do all the work of calling them).
Please let all participants know we'll call them from your Smith.ai number five minutes before the call.
We'll call you first to confirm the conference call, and then we'll call each participant. When everyone is ready, we'll bring you back into the call. We'll make three attempts to reach each participant.
How much does it cost?
$4/participant/hour. For example, if you have four participants, including yourself, then the cost is $16/hour. 
Can Smith.ai set up the calendar invitation?
No. We will facilitate participation, but you will own and manage the calendar event and invitations to guests.
Questions? We have answers.
We're here to help make Operator the most helpful conference-convening service for you. Contact us with questions or concerns Monday through Friday, 5am – 6pm PT, by phone at (650) 727-6484 or by email at support@smith.ai.