Smith.ai Chatbot: The Basics
Smith.ai Chatbot: The Basics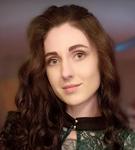 Updated by Crystal Field
Smith.ai Chat's free plan offers the same chat on your website, but automatically answered by a chatbot you program yourself! Using our Q&A training and sequential conversation Playbooks, you can set up your chatbot to field your web visitors' FAQ, nurture leads, prompt form-fills, send booking links, promote news, and much more. Furthermore, your chat transcripts and new leads can be logged immediately in your CRM or used to trigger events via Zapier. The opportunities are endless!
How much does it cost?
Free! You can customize your widget, put it on your site, and have it answer a million chats. We only charged for add-on features.
How do I get started?
Sign up by choosing the Free plan here.
Essential features and capabilities
These features are included in your free Chatbot account:
Unlimited chats: No limits on the number of chats your bot can answer, 24/7/365
Customizable widget: Update the widget with your logo, copy, colors, and button style
Simple installation: Easily install the widget on any site or page with only a couple lines of Javascript code
Request phone numbers: Option to request a phone number from web visitors
Proactive engagement: Chat widget can be set to "pop-up" for new potential leads and customers
Custom disclaimer: Notify your web visitors of live chat limitations and other useful information directly within the widget
5 Q&A options: Upload up to five most commonly asked questions and add chat-friendly answers
1 Playbook, 5 fields: Direct web visitors through a basic conversation requesting contact information
Emailed transcripts: We instantly send text conversation transcripts via email along with a daily summary of all conversations
Add-on features and capabilities
These powerful features are available to add to your free account for an added cost:
Unlimited Q&A: Build out as many FAQ as you need
Unlimited Playbooks: Direct your leads and clients through qualification, intake, support, and more
CRM integrations: All contact information and text transcripts are logged instantly in your software, like Clio, HubSpot, Lexicata, PracticePanther, and more
Zapier trigger: Integrate with Zapier to set up automated actions triggered by your conversations on hundreds of connected apps
Add-on pricing
We think chat software should be accessible for all business owners, so we charge á la carte for add-on features. That way, you only pay for what you need and use.
CRM, Slack, & Zapier integrations: $0.50/conversation (all included in one price)
Unlimited Q&A: $50/month
Unlimited Playbooks: $50/month
How do I purchase add-on features?
You can add on integrations, unlimited Q&A, and unlimited Playbooks within your chatbot dashboard. Here are detailed instructions:
How add unlimited Playbooks and/or unlimited Q&A
How do I get started?
Sign up by choosing the Free plan here.
Questions? Contact us!
If you're already a Smith.ai client and need help, please email us at support@smith.ai or call us at (650) 727-6484 for assistance.
If you're not yet a Smith.ai client, please schedule a free consultation to get started with our live chat or email us at sales@smith.ai. We'll help you select the best plan to match your business's growth goals and budget.