SMS Text Answering as a Service: The Basics
SMS Text Answering as a Service: The Basics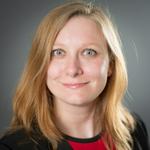 Updated by Jessica Paxton
Smith.ai now offers text answering as a service. Our Live Chat agents work in tandem with AI bots to answer questions, screen leads, and schedule appointments for your business all day, every day.
What is text answering?
More and more of your customers want to send text messages to your business to ask questions, book appointments, and touch base. And with text answering they can! 24 hours a day, our professional agents combined with our proprietary technology will answer these texts on your behalf.
Why do I need this?
In order to capture more quality leads for your business, it's important to be available via email, phone, website, and—that's right—text message. When someone texts you, they expect an immediate response, but these interruptions can drain your resources (let's face it, you're busy). So Smith.ai's agents can answer these text messages for you 24/7, working to capture, qualify, and schedule new leads.
Features and capabilities
Lead Screening & Intake
We capture and qualify your leads based on your custom criteria, and collect basic intake for qualified leads.
Appointment Scheduling*
We book appointments for you and your clients, on your own calendar.
Real-time Translation
We leverage Neural Network AI to instantly translate texts from your Spanish-speaking clients and leads if they connect with one of our English-speaking agents.
Performance-Enhancing Chatbot
We'll build out a custom AI chatbot to streamline lead qualification, and increase the speed and accuracy of our Live Chat agents' responses.
Emailed Transcripts
We instantly send text conversation transcripts via email.
CRM Integration
All contact information and text transcripts are logged instantly in your software, like Clio, Salesforce, HubSpot, PracticePanther, and more.
Bottomless Knowledge Base and Q&A
A self-improving FAQ knowledge base that gives our chat agents unlimited information about your business to call upon when leads text you with questions.
*Note: These features incur an additional charge.
How much does it cost?
Our prices, for any channel (web or text) are per conversation, on a monthly basis. There are no setup fees or hidden additional fees. We have three pricing models:
Starter: $140/mo
Includes 20 relevant conversations. Additional conversations are charged at $7 per chat.
Basic: $300/mo
Includes 50 relevant conversations. Additional conversations are charged at $6 per chat.
Pro: $600/mo
Includes 120 relevant conversations. Additional conversations are charged at $5 per chat.
How Much are Add-Ons?
Scheduling is charged per conversation per month. So at $1, if you have the Starter Plan you pay an extra $20/month flat fee.
Scheduling: $1/conversation/month
Billing: $1/conversation/month
CRM, Slack, & Zapier integrations: First one is free, any additional are $0.50/conversation/month.
Spanish/English translation: Free
How will I be charged for Add-Ons?
You can turn on an add-on at any time and be charged immediately.
Add-ons will be prorated 50% if you sign up for one halfway through your billing cycle.
On the next billing cycle, you will be charged for a full month of the add-on.
There are no partial refunds. If you cancel the add-on, it will be removed from your next billing cycle.
This sounds great! How do I get started?
Add SMS Text Answering to your account for free. Just follow the instructions here (should take 5 minutes or less). Then you can start promoting your number and sit back while we answer business questions, screen leads, and book appointments, all on your behalf!
Questions? Contact us!
If you're already a Smith.ai client and need help, please email us at support@smith.ai or call us at (650) 727-6484 for assistance.
If you're not yet a Smith.ai client, please schedule a free consultation to get started with our live chat or email us at sales@smith.ai. We'll help you select the best plan to match your business's growth goals and budget.