X-Lite or Bria not accepting incoming calls? Try this solution.
You have taken the time to set up your Keypad SIP phone through X-Lite/Bria. You can place outbound calls without any problems. However, incoming calls will not ring through.
If you experience this issue and incoming calls are only showing as missed calls, you may have a firewall issue.
Please try this solution:
Open your Bria/X-Lite account settings and select "Topology."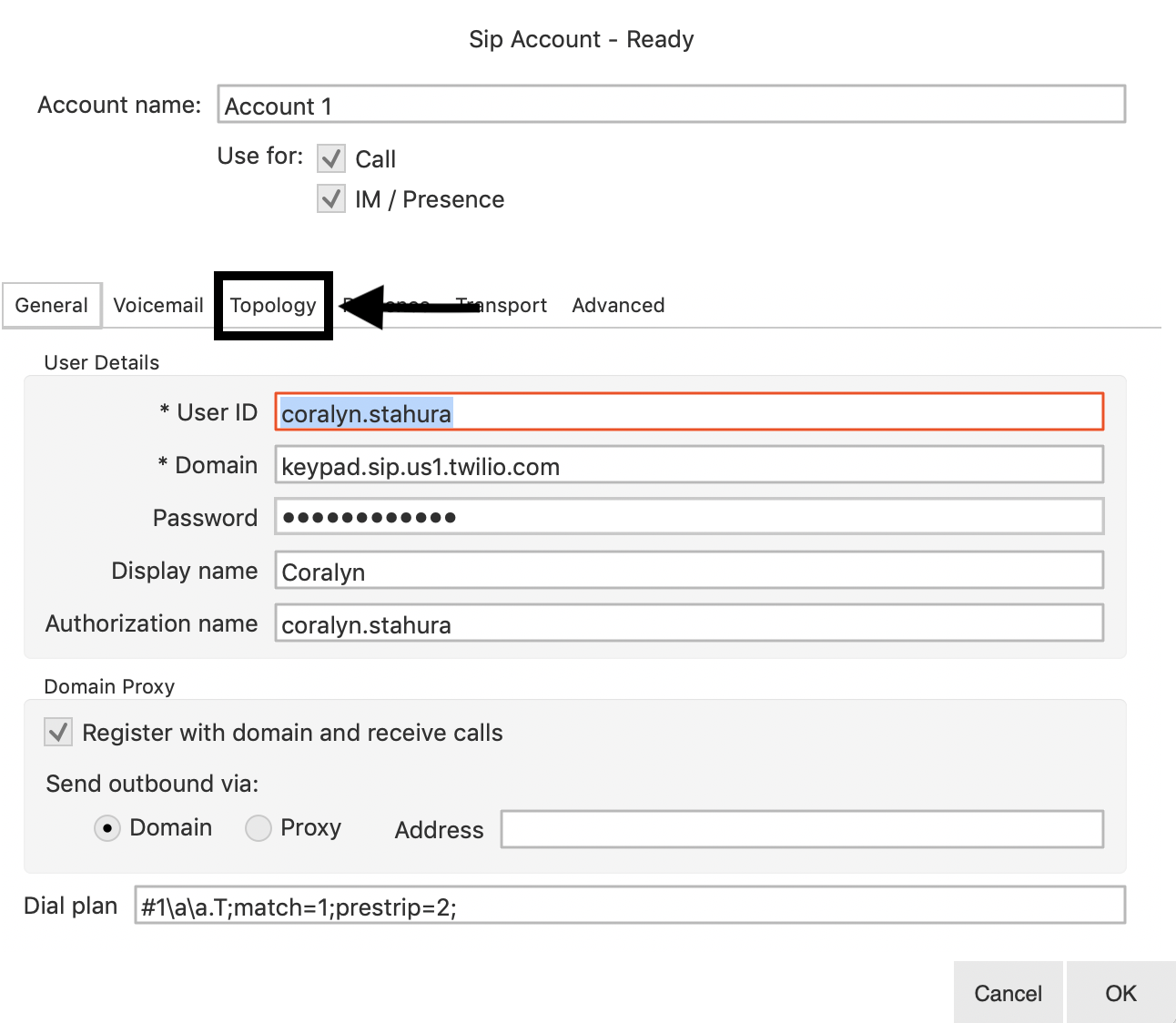 Next, change the firewall settings from "Auto" to "None."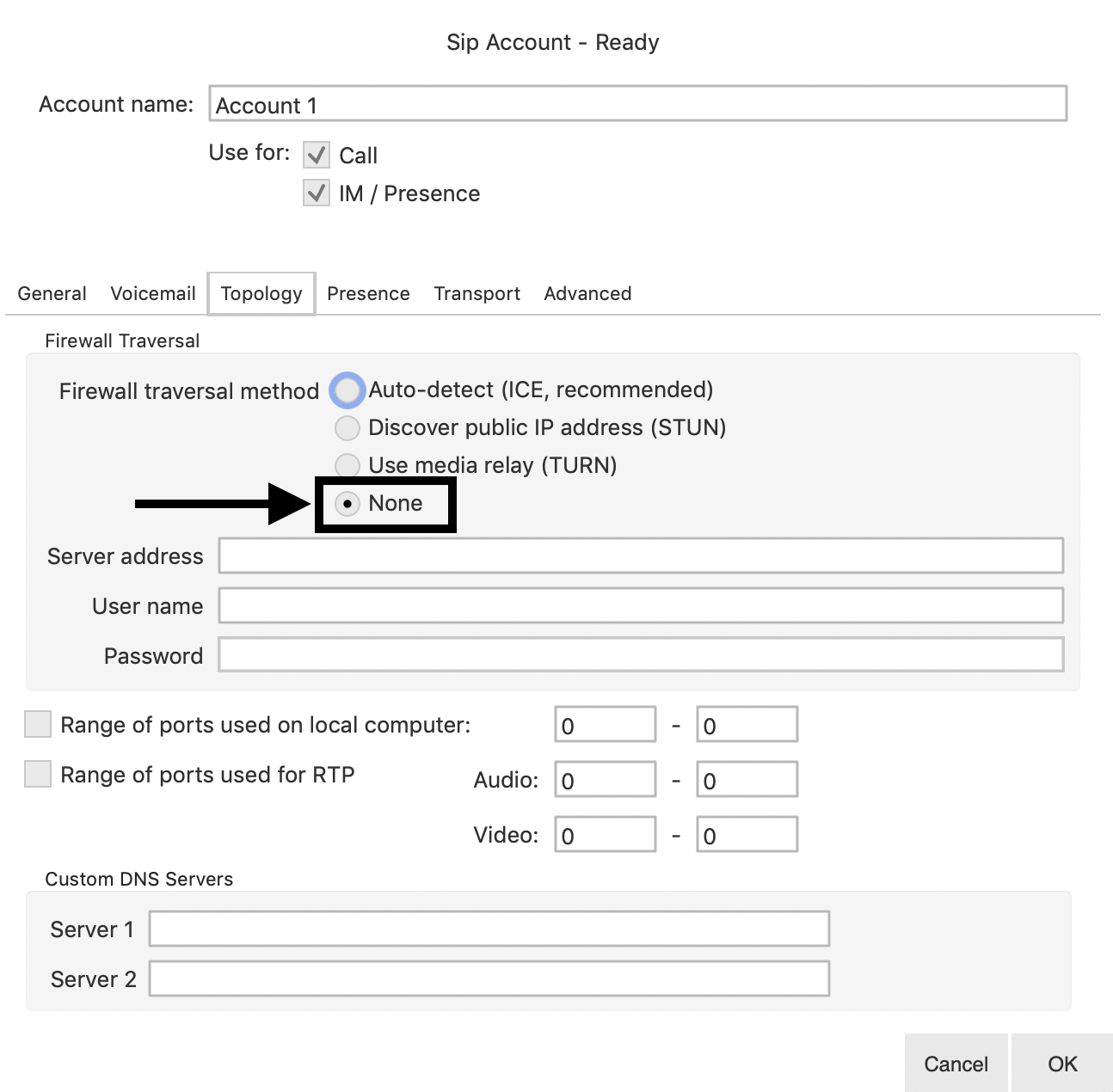 Click "OK", and "Apply."
Complete a test call to see if this solved the problem.
If this does not work and you are still not receiving incoming calls with X-Lite or Bria, please reach out to us at keypad@smith.ai for further troubleshooting with one of our support team members.
---
---