Conference Bridge Calls with Smith.ai Operator
Conference Bridge Calls with Smith.ai Operator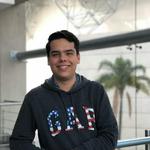 Updated by Luis Santiago
This feature is no longer offered by Smith.ai. If you need any help please email us at 
support@smith.ai
 or call us at (650) 727-6484.
Our Smith.ai receptionists will organize your conference calls with multiple participants, so you don't have to do the phone tag. We'll make sure everyone is on the line for your meeting, then call you to join.
How do I use this?
Send us an email at support@smith.ai with the following information:

Time for the conference call (make sure to include timezone)
Duration: e.g. 1h, 2h, or 3h (we round it up to the next hour)
A list of participants' names and their corresponding phone numbers

We will send you a conference 7-digit PIN and a number (in case someone needed to dial in but we will do all the work of calling them).
Please let them know we will call them from your Smith number 5 mins before the call.
We will call you first to confirm the conference call, and then we will call each participant. We will make 3 attempts for each participant. Once everyone is ready, we will bring you back to the call.
Please note: Operator is not currently available with Essential plans.
How much does it cost?
We charge $4/participant/hour. If you have 4 participants, including yourself, then it is $16/hour. 
Can you set up the calendar invitation for me?
We provide the phone coordination and facilitation, but you (or your admin/team) will own and manage the calendar invitation.
Questions? Contact us!
If you're already a Smith.ai client and need help, please email us at support@smith.ai or call us at (650) 727-6484 for assistance.
If you're not yet a Smith.ai client, please schedule a free consultation to get started with our virtual receptionist services or email us at sales@smith.ai. We'll help you select the best plan to match your business's growth goals and budget.