How to Connect Your Housecall Pro Account to Smith.ai
How to Connect Your Housecall Pro Account to Smith.ai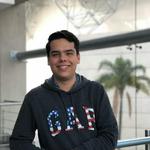 Updated by Luis Santiago
What is Housecall Pro?
Housecall Pro is business management software for home services businesses, like carpet cleaners, HVAC technicians, and plumbers. Easily schedule and dispatch members of your team, accept bookings and payments from clients, and create estimates and invoices — right from your phone.
How does the Smith.ai and Housecall Pro integration work?
If you currently use Housecall Pro, integration means your Smith.ai receptionists will be able to book appointments for new leads and existing clients directly in your account using your online booking link
How to link your Smith.ai account to Housecall Pro
Already using Housecall Pro? Great! Here's how to connect your account with Smith.ai:
Make sure you have Online Booking set up in your Housecall Pro account. If you don't, there are full instructions here on getting online booking set up for your various services here. In short, you need to go through your price list and toggle "online booking" for any of your services.

In your Housecall Pro account, go to Settings > My price list

For each service you want to be available to your Smith.ai receptionists, enable it by switching the "Book online" toggle to the right. It will appear blue when it's on:

Once you have online booking set up for all the services you want to offer, you need to get your booking URL.

Navigate back to the dashboard and click on "My Apps" then "Go to App Store."

Under Online Booking you'll see a "My Website" card. Click "Learn more" at the bottom of it.

In the upper righthand corner of the next page, make sure the toggle is set to "Active" and then click "Preview my online booking page"

Review the page, as this will be what your Smith.ai receptionists see (as well as potential clients if you have this page set up on your website or anywhere else). If everything looks right, copy the URL from your browser.

Paste this URL into an email to support@smith.ai with the subject, "Housecall Pro Integration."

That's it! Your Smith.ai receptionists will be able to begin booking appointments directly in your Housecall Pro account typically within 1 business day.
Questions? Contact us!
If you're already a Smith.ai client and need help, please email us at support@smith.ai or call us at (650) 727-6484 for assistance.
If you're not yet a Smith.ai client, please schedule a free consultation to get started with our virtual receptionist services or email us at sales@smith.ai. We'll help you select the best plan to match your business's growth goals and budget.