Why Does Porting a Phone Number Take So Long?
Why Does Porting a Phone Number Take So Long?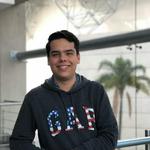 Updated by Luis Santiago
"Delays in number porting cost consumers money and impede their ability to choose providers based solely on price, quality, and service." - FCC
We understand the frustrations involved with trying to port your number, and we're on your side. So is the FCC, which is why we felt it appropriate to share their quote with you. The industry average for porting a number is 7 to 10 days.  The actual time it takes is dependent on a few factors. In this article, you will learn how porting a number works, and what can stall the process when porting your number to Smith.ai. Just like you, we want your number ported as easily and quickly as possible.
The simple version of how porting a number works
While there are other number portability systems in the world, The Number Portability Administration Center (NPAC) is the largest, with more than 500 million telephone numbers. NPAC has outlined on their website how porting a phone number works, in general, and this is largely the same way it works for porting your number to us.
Here's how it works:
The

new service provider

notifies the

old service provider

of the requested port.
The

old service provider

is asked to validate the subscriber's information.
The

old service provider

confirms the subscriber's information and notifies the

new service provider

. (Note: This is where the process gets caught in a loop if the subscriber information isn't submitted accurately or completely.)
The

new service provider

notifies

NPAC

of the requested port.

NPAC

creates a pending port order and sends a notification to the

old service provider

.
Optionally, the

old service provider

also notifies

NPAC

that it acknowledges the port.
The

new service provider

notifies

NPAC

to activate the port.
The pending port is activated in

NPAC

. Once this happens, the port is broadcast to the telecommunications industry network within milliseconds.
What holds up the porting process?
The main things that can go wrong with porting a number involve the documentation you provide. Before submitting your required documents, ensure that your name, address, numbers (phone and fax), and other identifying information match your account records. That way, everything should go smoothly, and you'll be up and running with your new provider within 7 to 10 days, on average.
It is important to note: Phone companies are required by law to port your number out when you start service with a new carrier. According to the FCC, a company can't refuse to port your number even if you have an outstanding balance or unpaid termination fees.
How do I get started with porting my number?
You may request a port and transfer your phone service to a different company at any time. Since the FCC says that a company can't refuse your request, that means all the major phone carriers must allow porting. That includes traditional phone service companies like AT&T, Verizon, T-Mobile, Sprint, Boost, MetroPCS, as well as cloud phone services like Grasshopper, Jive, Vonage, 8x8, etc.
Despite the fact companies are legally obligated to transfer a number, that doesn't always mean they'll make it easy. Make sure to review the "porting" section in your current contract prior to transferring your number to a new service provider, so you don't encounter any surprise delays or costs.
Note that Smith.ai does not charge a fee to port your number (in or out), but we can't control costs imposed on you by other providers when switching phone services.
What information is needed to port my number?
For a detailed guide on how to get started and what documentation is needed in porting your number, please read Porting Your Number to Smith.ai.
Questions? Contact us!
If you're already a Smith.ai client and need help, please email us at support@smith.ai or call us at (650) 727-6484 for assistance.
If you're not yet a Smith.ai client, please schedule a free consultation to get started with our virtual receptionist services or email us at sales@smith.ai. We'll help you select the best plan to match your business's growth goals and budget.