Keypad: Enabling Caller ID
Keypad: Enabling Caller ID
Now that your account is set-up, you're ready to adjust the caller ID settings for your Keypad number! If you are forwarding your calls to a virtual reception service, such as Smith.ai, it is important to have the caller ID enabled to ensure the number for those reaching out is displayed for our agent's reference. To start you will access the "Keypad Numbers" section on the left-hand side of your screen once logged in.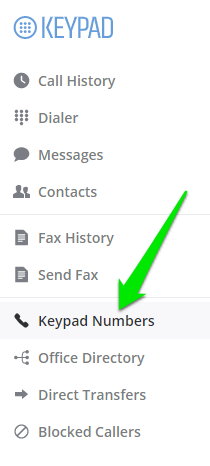 Next you will select the "gear" icon to the right of the Keypad number you would like to edit. 

In the window that populates, please see the "Incoming Caller ID" section and select the option to display the caller's number as pictured below.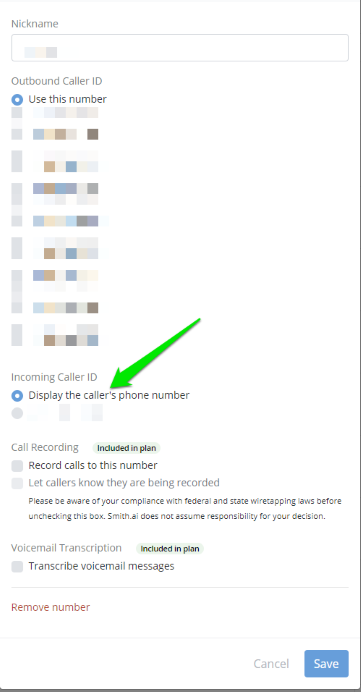 Once selected, please be sure to save using the blue save button in the bottom-right corner of this window. Incoming calls should now display the caller's phone number!
Questions?
If you have any questions about this, please don't hesitate to reach out to our team! We are available via email at keypad@smith.ai for any questions or assistance needed with account setup. The Keypad support team is available Monday through Friday, 5am – 6pm PT.