How to use Spanish/English Translation in Self-Service Web Chat
Please note before you begin that Spanish/English translation services incur a $.50 charge each for translated conversations.
Make sure your widget's greeting notifies web visitors that you can chat in English and Spanish.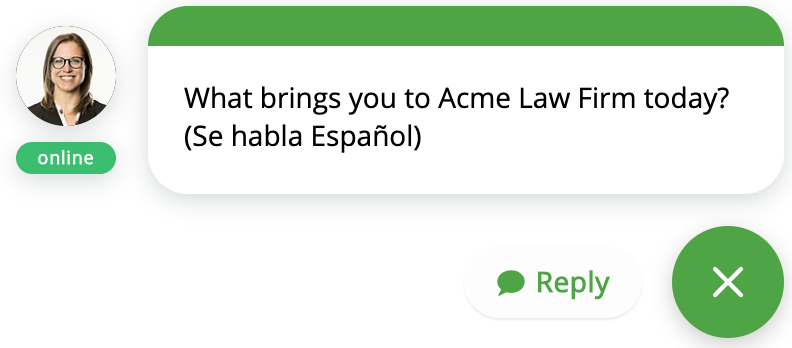 You will see from you chat conversation view when a web visitor has started the conversation in Spanish.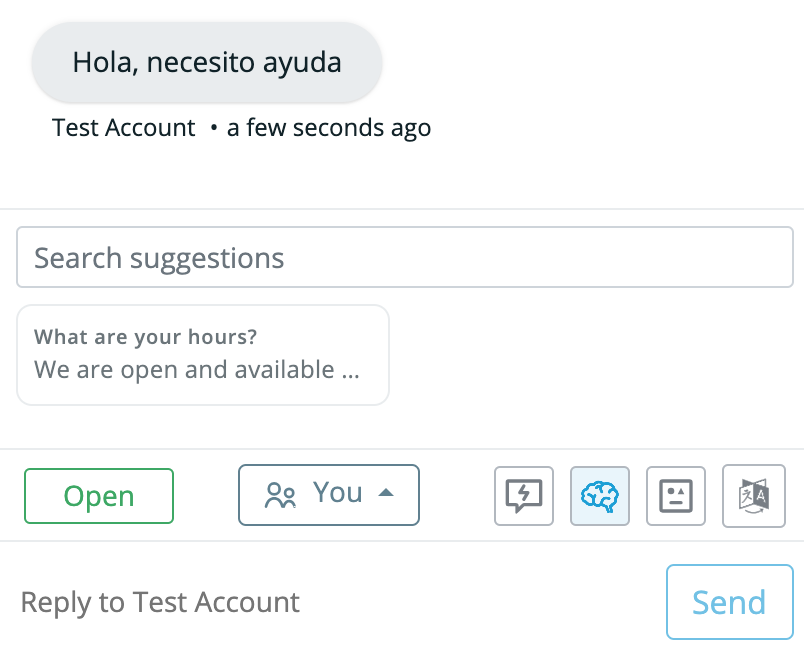 To translate your answer, click the furthest right icon and then click "Translate to Spanish."

Type in English like you normally would.

The conversation will automatically translate back and forth.

You and your web visitor will both be notified that the conversation is being translated, but your web visitor will only see the conversation in Spanish. You will see both languages.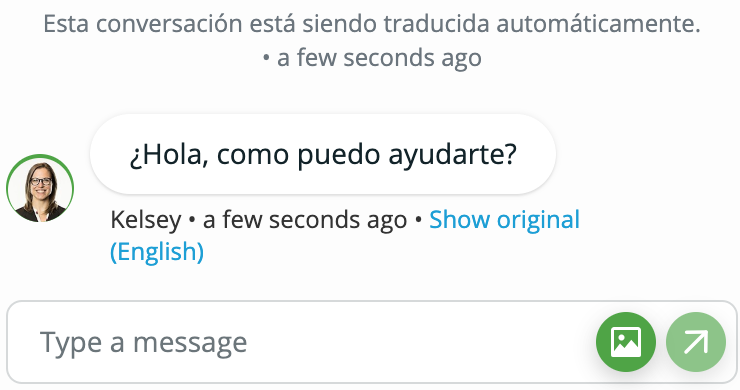 ---
---