Customize Web Chat Away and After-Hours Messages
Since you can't always be available to answer chats, set your offline and away messaging for a better user experience, even if you aren't readily available. Set the hours in which you plan to be available (Online Hours). Update what your widget says after hours (Offline Message) and what it says during your available hours when you can't respond quickly (Away Message).
Set Your Online Hours
Navigate to Settings > Widget. Click on "Availability"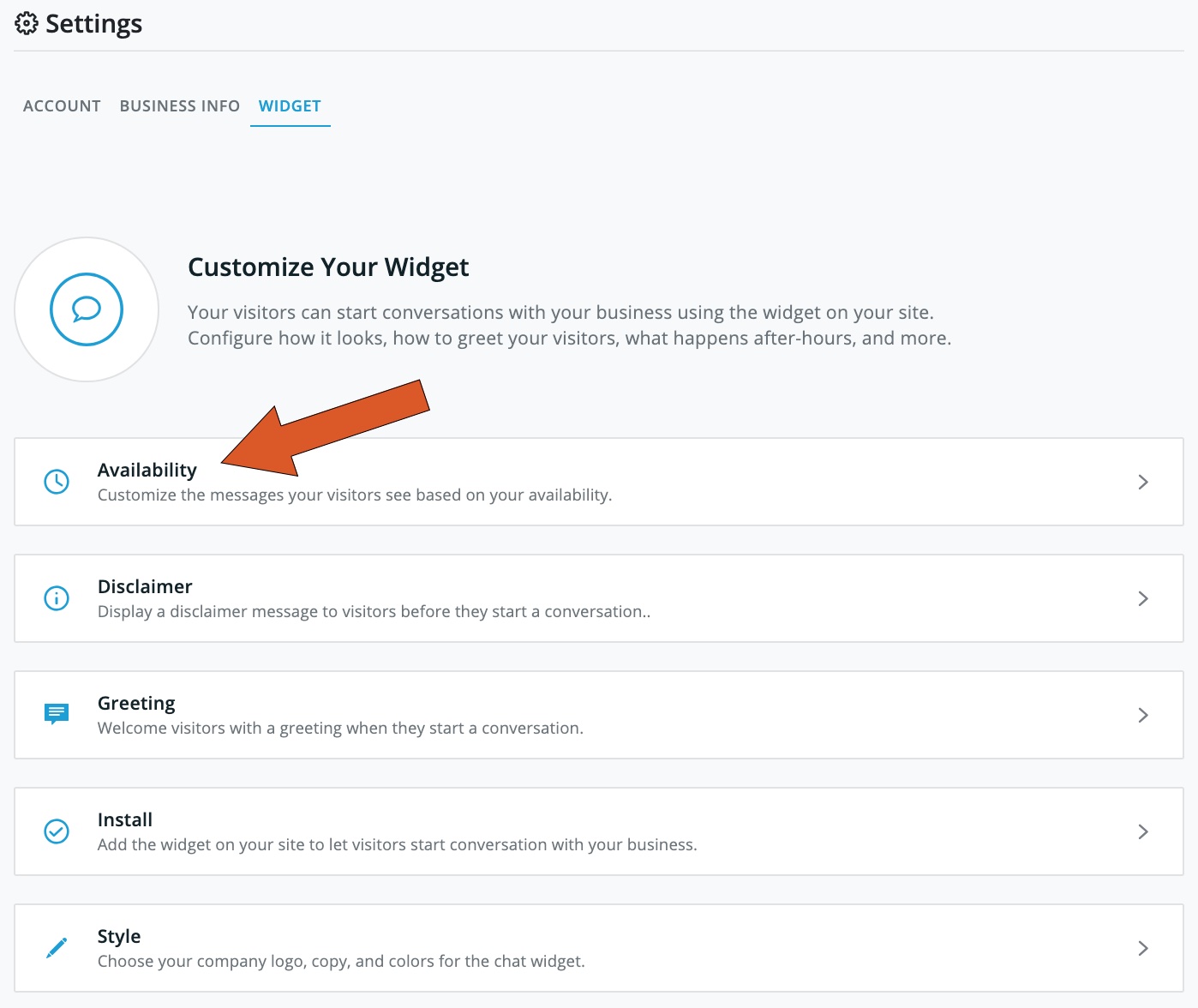 Update your Online Hours to represent when you or a member of your staff plans to be able to immediately respond to chats. This will determine whether or not your chat widget proactively engages the visitor. After hours, the widget will respond with your Offline Message.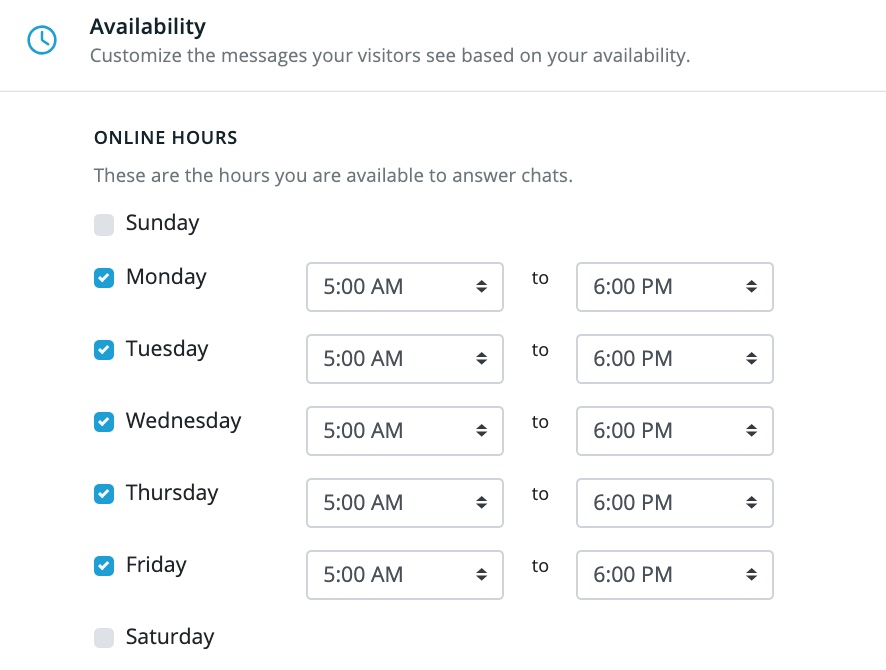 Click "Save"
Set Your Offline Message
Update what your Offline Message says to web visitors who contact you after or before your Online Hours. Use this messaging strategically. You can include a phone number, the hours when they should be able to contact you, and/or a link to your contact form. Do your best to make this a positive experience for your web visitor, even though you aren't available. Note: Contact support@smith.ai if you want to set up an after-hours chat bot.

Click "Save"
This is how your visitor will see the message: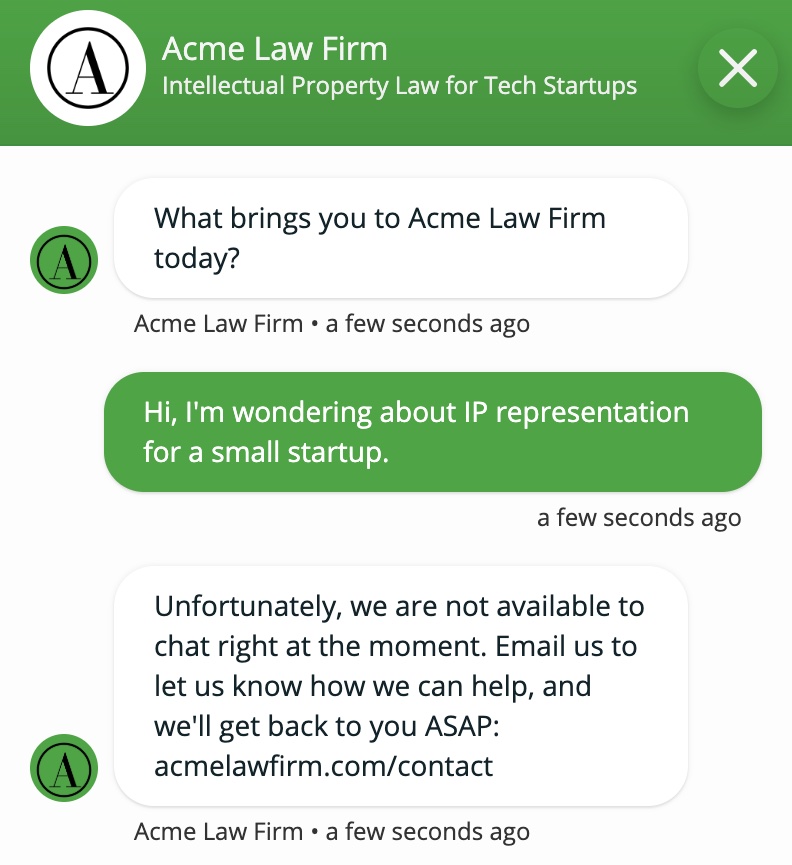 Set Your Away Message
Update your Away Message. This is what web visitors see during your hours when you aren't able to respond for some reason (eg. you walked away from your desk or were on an important call).

Click "Save"
---
---