How to Sign Up for a Smith.ai Full-Service Web Chat Free Trial
In this video, we walk through setting up a Full-Service Web Chat account using our free trial for 5 chats/30 days. Written instructions below.
Navigate to smith.ai/chat and click on "Start Your Free Trial Now"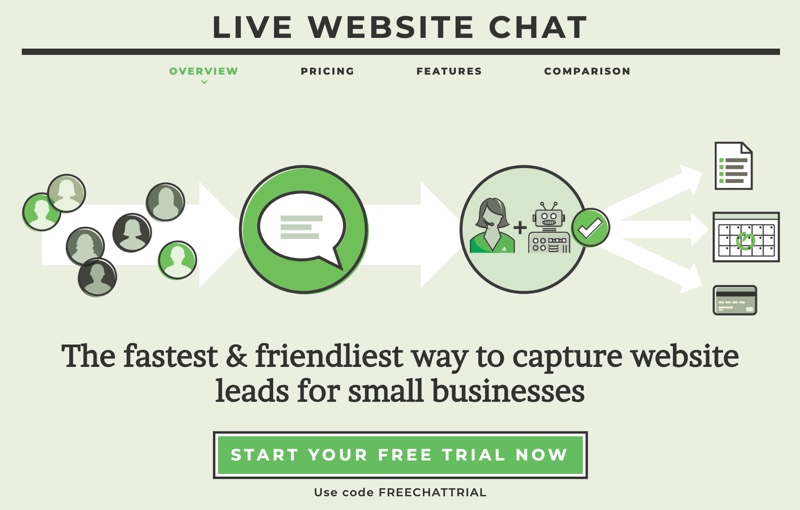 Fill out your email, create a password, and click "Sign Up."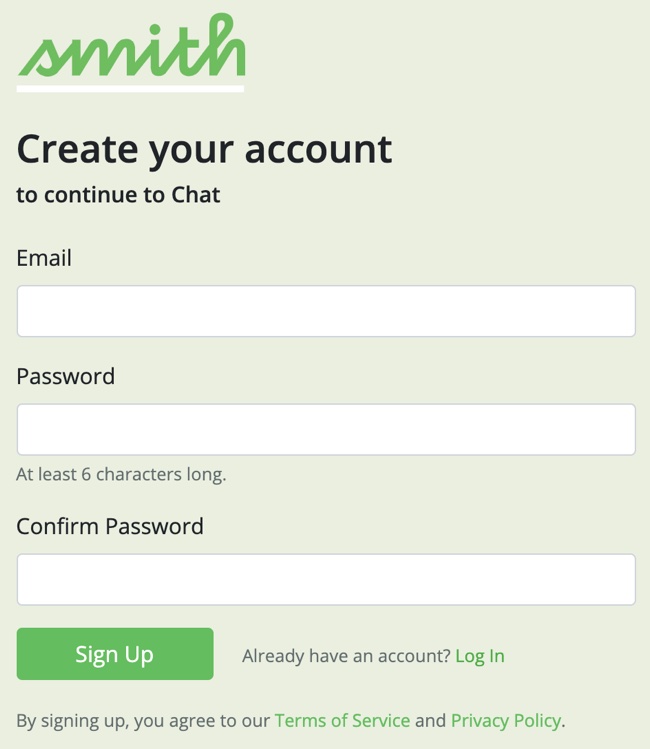 Fill out your first and last name, business name, phone number, and time zone. Then click "Next."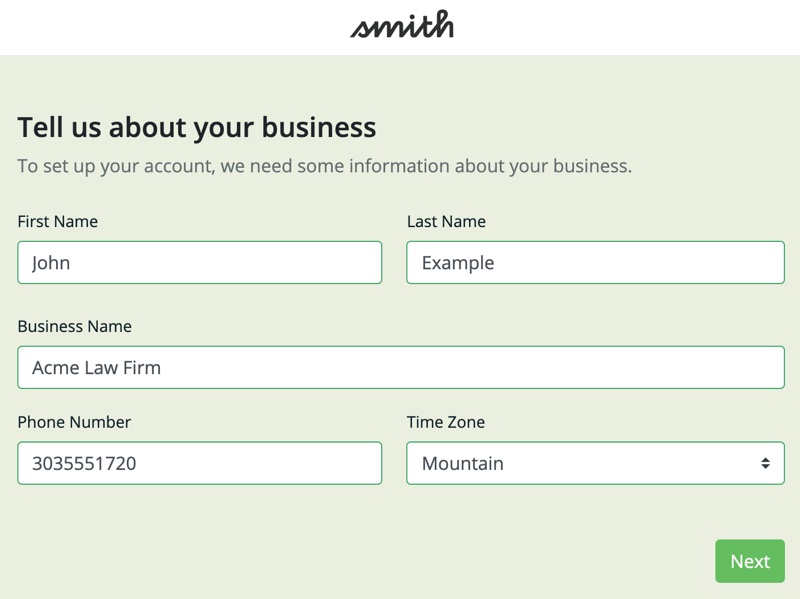 Select your plan.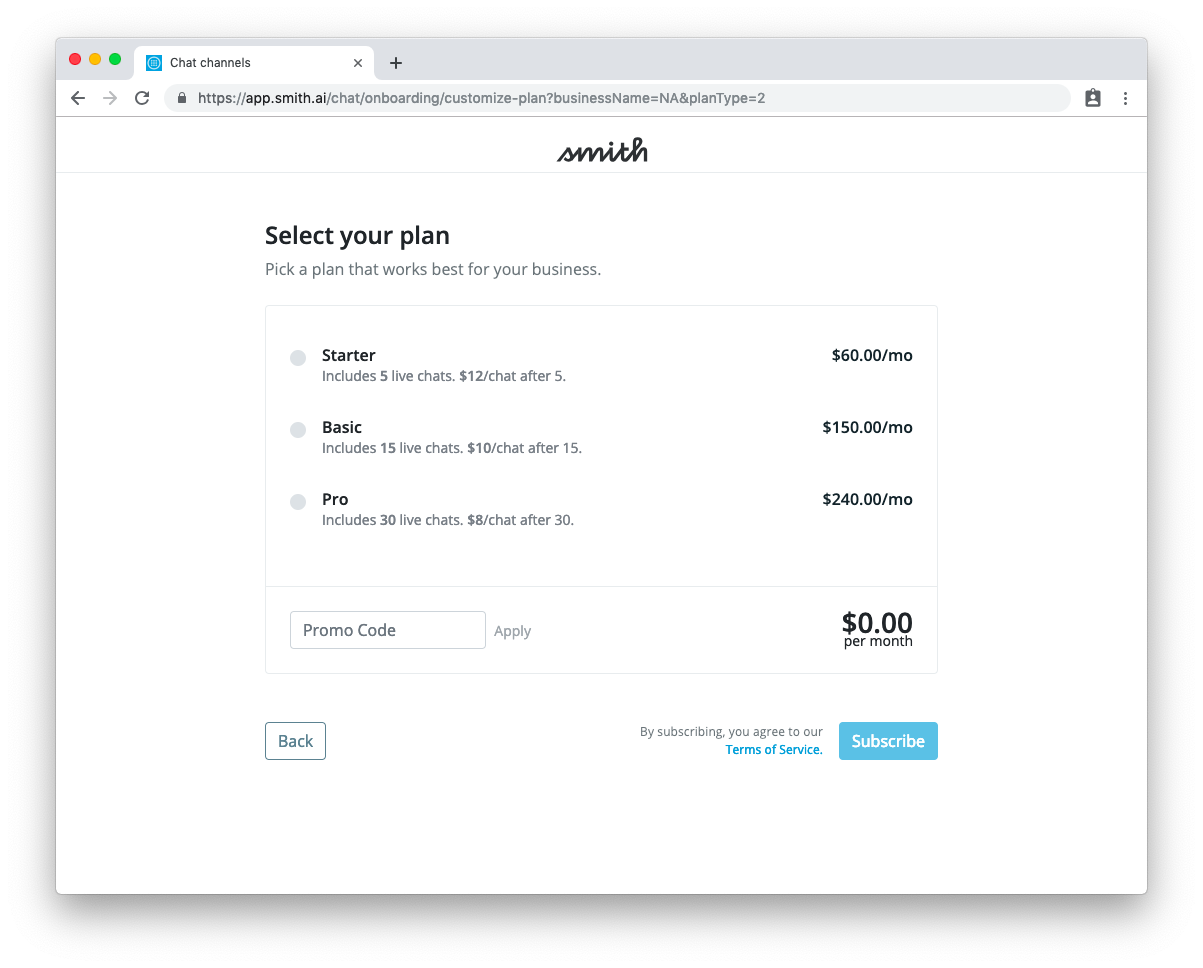 The free trial completely covers our "Starter" plan.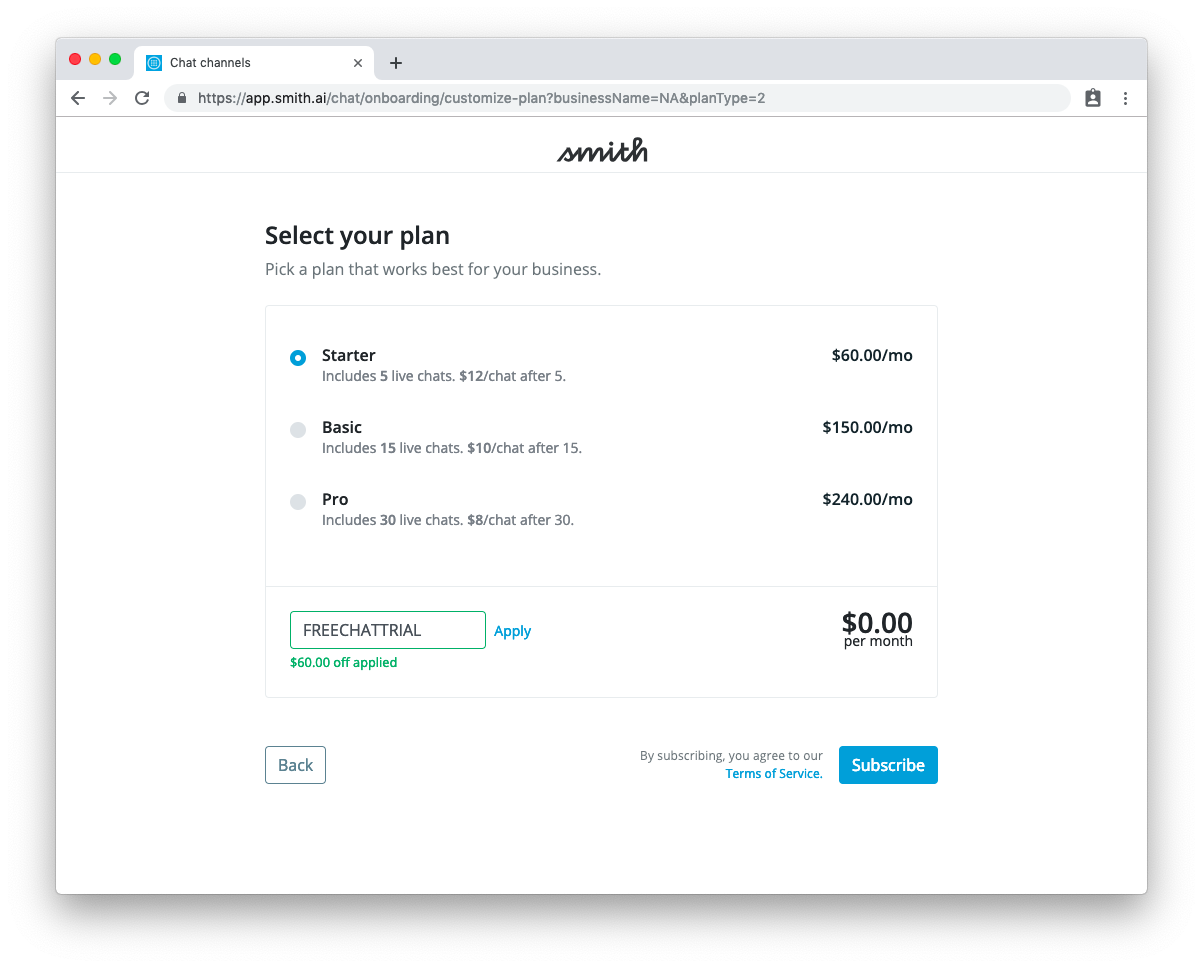 If you choose the "Basic" or "Pro" plans, you can apply your free trial credit to the first 5 chats.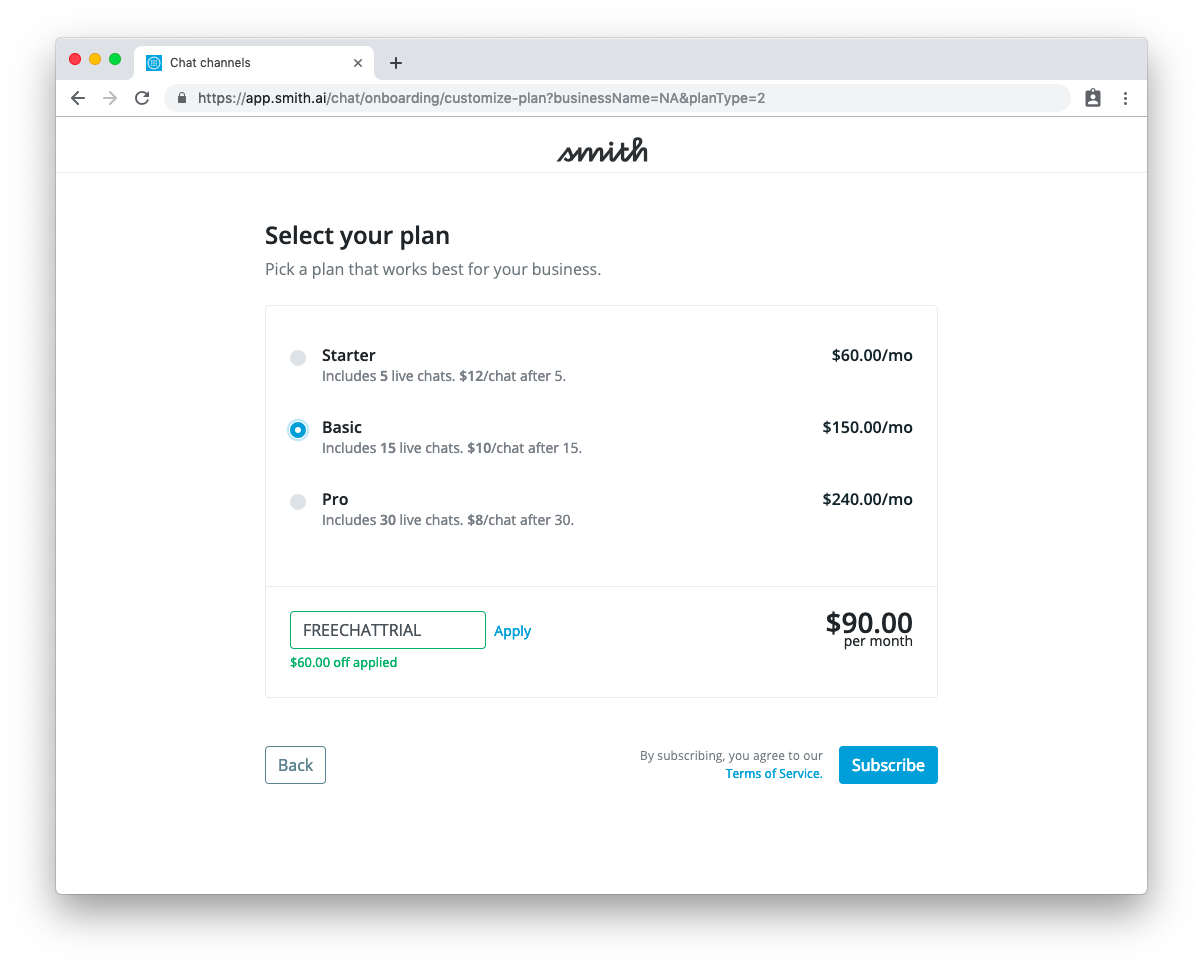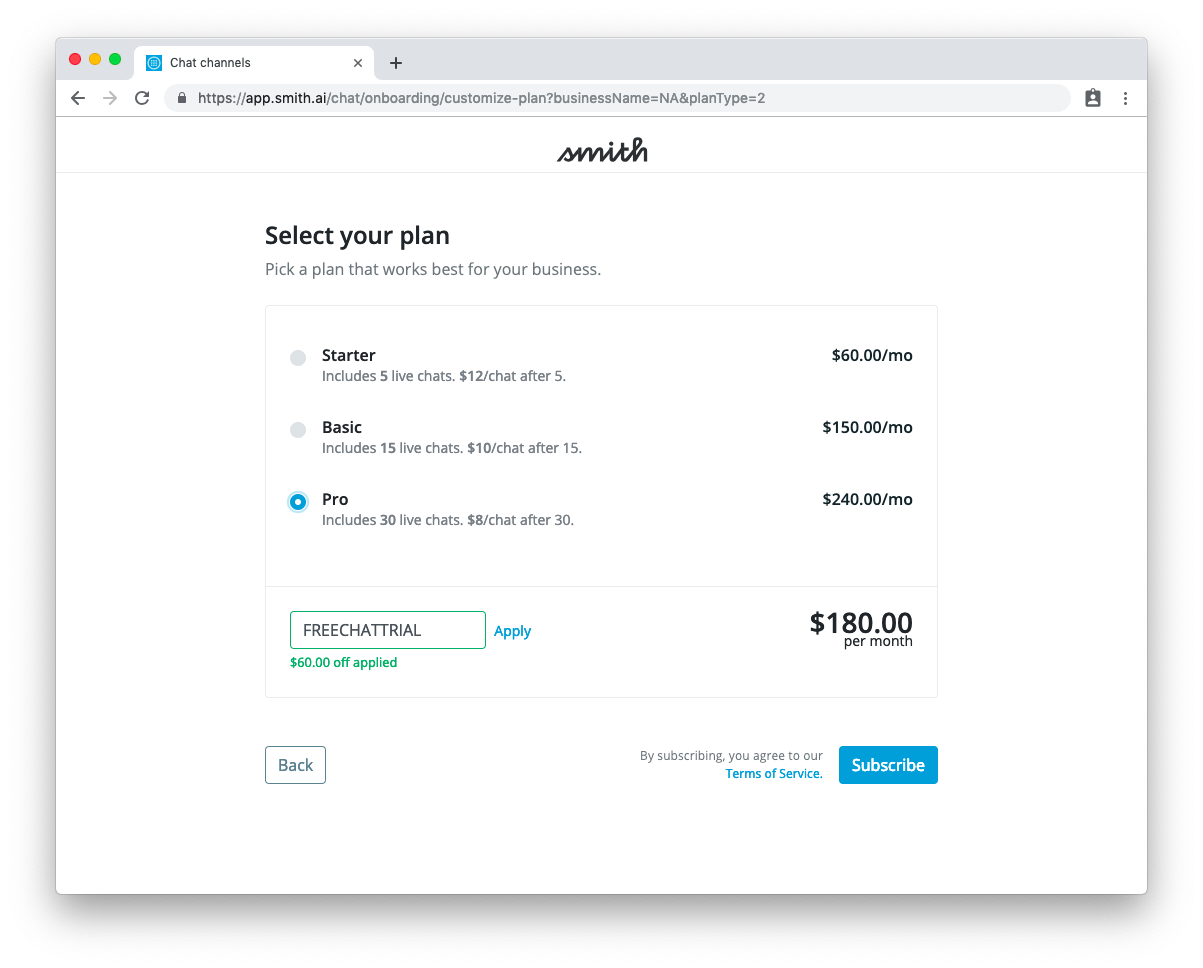 Click "Subscribe"
Enter your payment details and click "Pay." You will be charged for the amount on the previous screen. If you signed up for the "Starter" plan, you will pay nothing.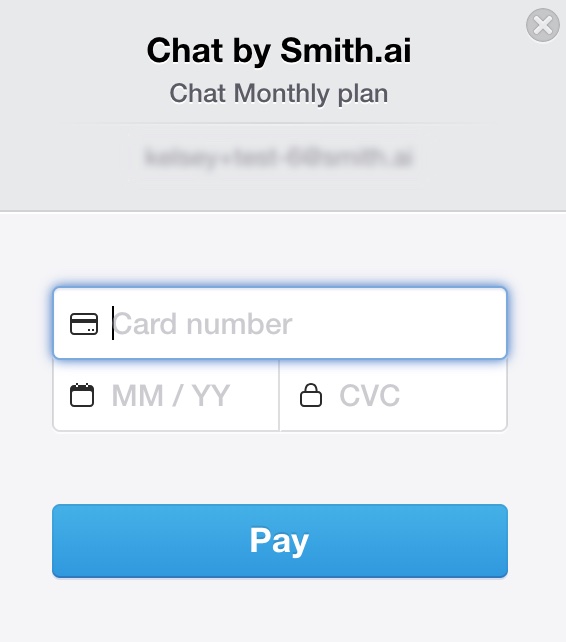 Note: At this point you will navigate to your Chat setup screen, but you are not done!
Click "Fill in this form to get started" for our Chat setup form. Please include as much detail as possible in the setup form. This info will better help us sound like you when we answer your chats.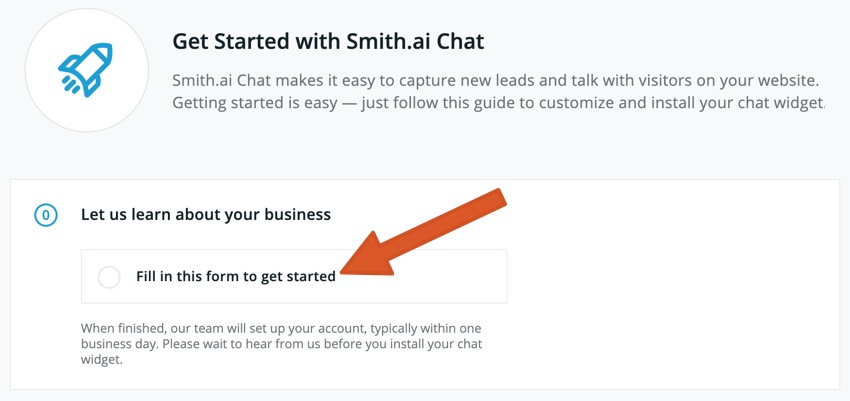 When you are done with the form, wait 1-2 business days to hear from us that your account is set up. You can then install the web chat widget on your site.
---
---