Adding a "Quick Reply" in Web Chat
A Quick Reply is a canned response that can be used at any time when you are chatting with a web visitor. For example, if most visitors initially ask for information, you could have a Quick Reply that says:
"Thanks for contacting us! I'm happy to help. Can you give me a little more information?"
You can politely and quickly respond, letting your web visitor know you are there and working on their question already.
Quick Replies are not automatically sent in all your chat conversations. You choose whether or not to use it depending on the conversation.
Set up your Quick Reply:
Navigate to Settings > Business Info. Click on "Quick Replies."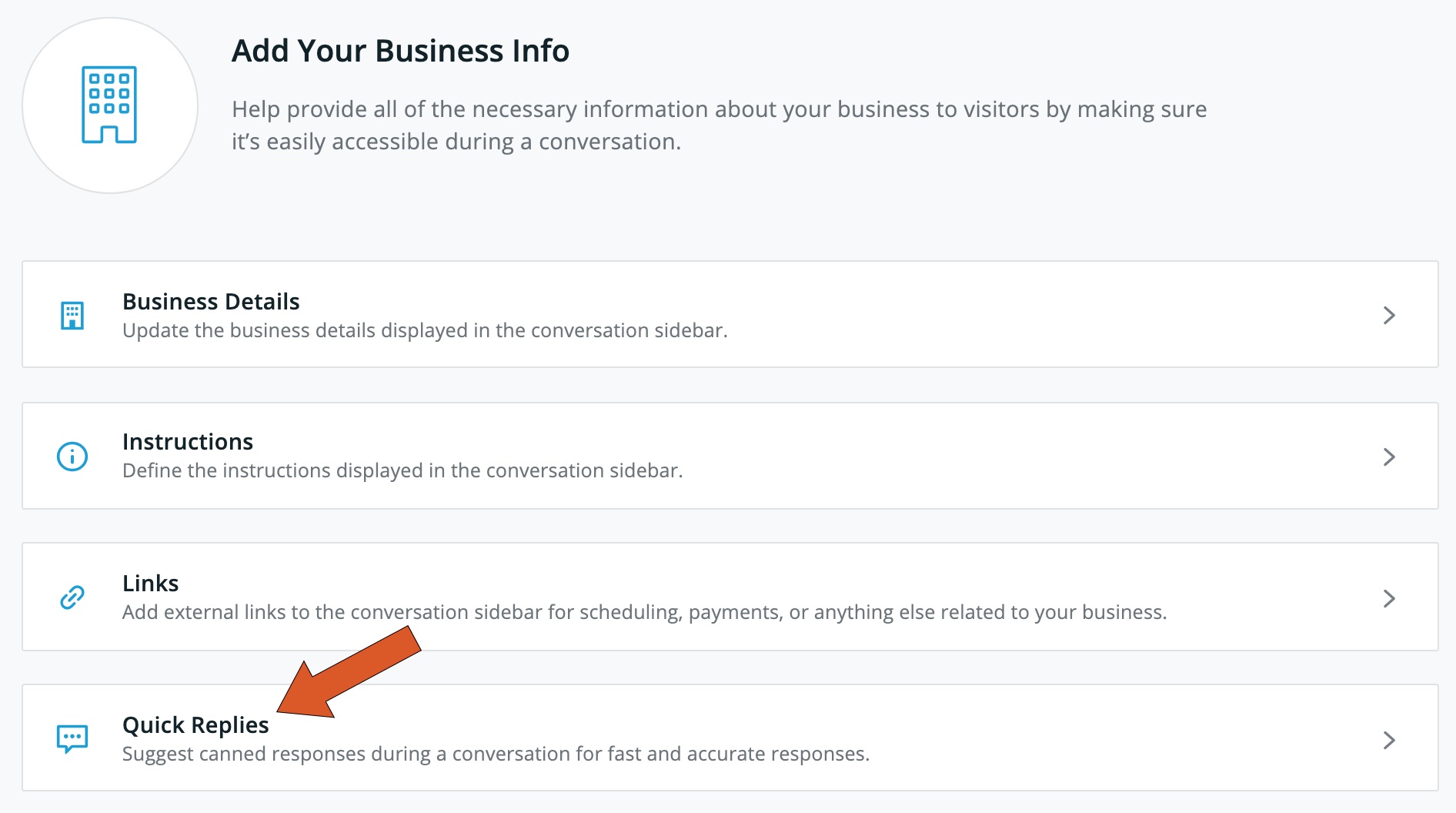 Update the text of your Quick Reply and click save.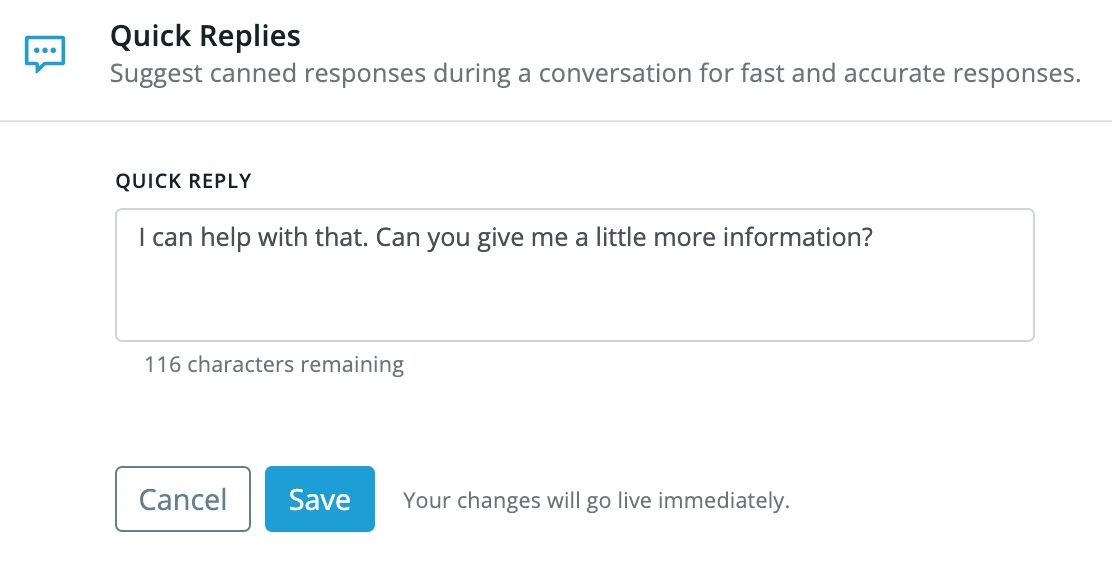 Use your Quick Reply:
Assign yourself a conversation and click on the Quick Reply icon: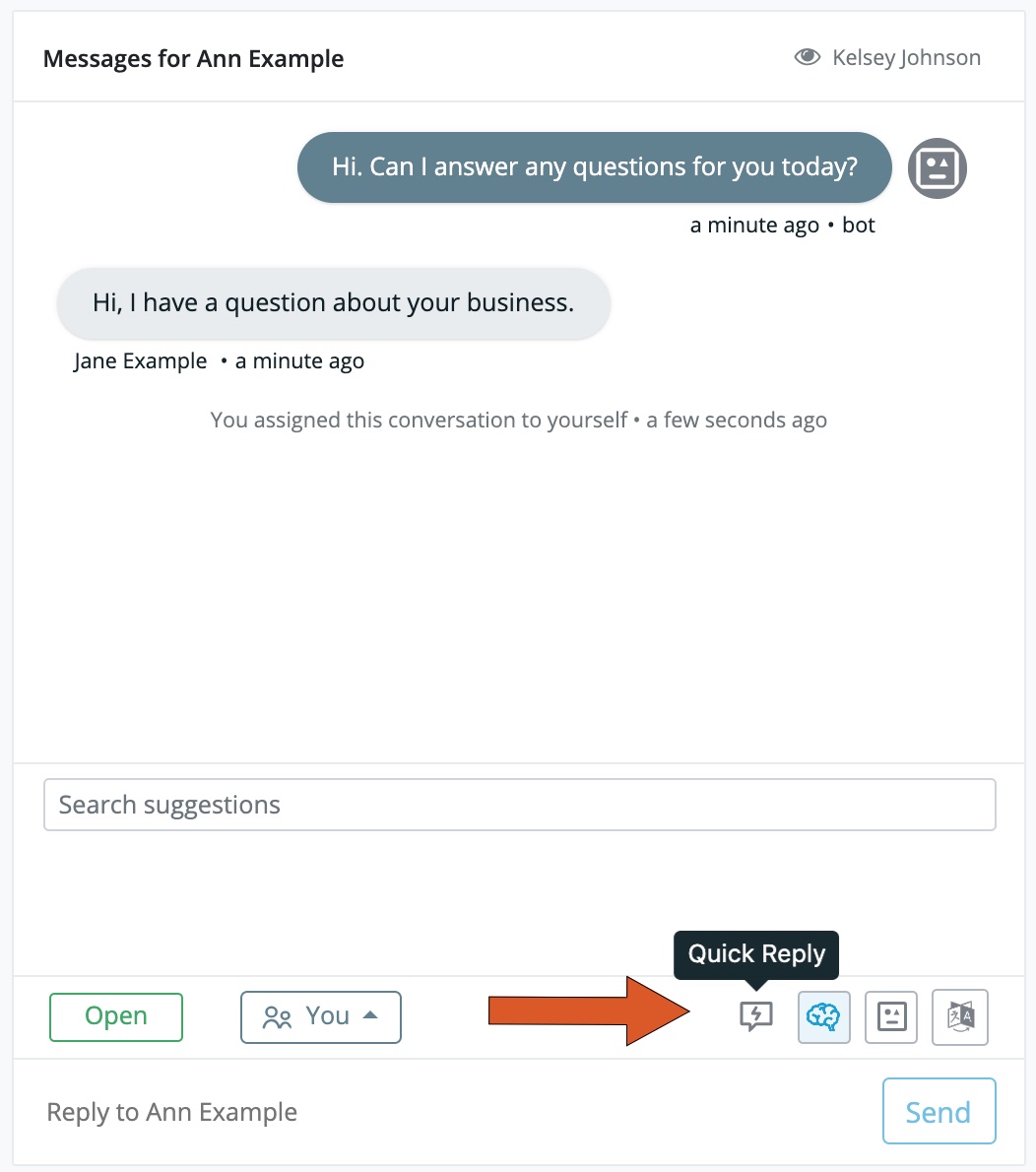 Click directly on the Quick Reply #1 text then click send.


Your message will be quickly sent and you can focus on client intake or finding the answer to the visitor's question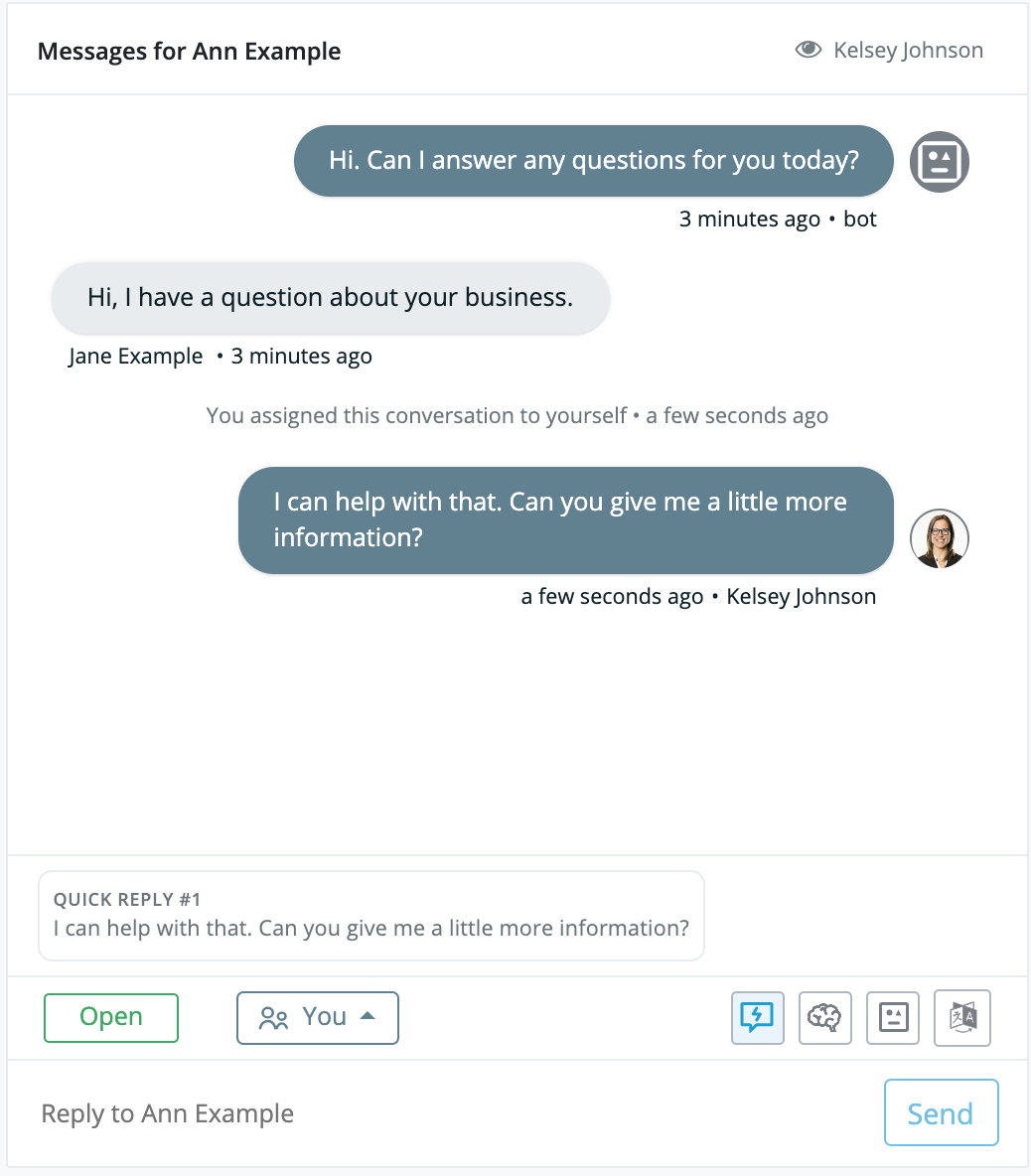 ---
---