Smith.ai Chat for Facebook Messenger: The Basics
Smith.ai Chat for Facebook Messenger: The Basics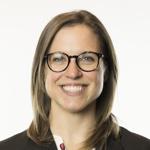 Updated by Kelsey Johnson
What is Smith.ai Chat for Facebook Messenger?
You can connect your Facebook business page to Smith.ai Live Chat, and our live chat agents will respond to your prospects within Facebook Messenger the same way we chat with your website visitors. We'll answer their questions about your business, capture and qualify new leads, and book consultations 24/7, according to your custom instructions.
Why do I need this?
With over 2 billion active daily users, Facebook is a great way to engage with current clients and to let prospective clients learn more about your business. But clients expect fast responses, and many businesses struggle to keep up or, worse, miss out on new leads due to slow follow-up. Our chat agents can take care of fielding and responding to your messages instead, resulting in more new leads and happier clients.
How do I get set up?
Setup is fast and easy. Follow these steps. You will need a Facebook account and a Facebook page for your business. (In-depth setup instructions here.)
Once you're signed into your account, navigate to "channels." Click on Facebook Messenger and then follow the instructions to sign into Facebook and give us the appropriate access.
That's it! We'll begin answering all messages sent to your Facebook page. You will receive a transcript by email immediately after every conversation.
How much does it cost?
Our prices, for any channel (web, text, Facebook Messenger, Intercom, etc.) are per conversation, on a monthly basis. There are no setup fees or hidden additional fees. We have four pricing models:
Starter: $140/mo
Includes 20 relevant conversations. Additional conversations are $7.
Basic: $300/mo
Includes 50 relevant conversations. Additional conversations are $6.
Pro: $600/mo
Includes 120 relevant conversations. Additional conversations are $5.
A la Carte:
$10/chat, you pay as you go
Add-ons include scheduling at $1 per chat per month (e.g. to add Scheduling to the Starter Plan, you pay an extra $20/mo flat fee) and CRM integrations (first is free, additional cost $0.50 per chat per month). See current pricing for more information.
Frequently asked questions:
Does Facebook Messenger work with AI chatbot-only plans?
Not yet. This integration currently only works with our Live Chat plans. Please let us know at feedback@smith.ai if you would like this or any other feature.
Do my sequential playbooks work with Facebook Messenger?
Yes! There are a couple of limitations to take into consideration:
When creating "Multiple Choice" questions in your playbook, you need to limit the answers to:

13 answers total
Each answer can have 20 characters or less

The person messaging your business on Facebook can upload the following files:

Videos
Images
Audio
PDFs

The person messaging your business on Facebook can NOT upload the following files (note: our agent will not know the file upload has failed):

.rar
.zip
.exe
Does Q&A work with Facebook Messenger?
Yes! No limitations.
Does my disclaimer work with Facebook Messenger?
Absolutely! Here's how it works: A prospect engages your business on Facebook Messenger. After their initial message, the disclaimer will automatically display, followed by a live agent response, a triggered playbook, or the answer to a Q&A (depending on your account's setup).
Does my greeting display on Facebook Messenger?
No, it doesn't. We found that greetings, although appropriate on a website, are awkward on the Facebook Messenger platform so we don't display them. Instead, the person on the other end messages you and we take the conversation in an appropriate direction based on what they say.
Questions? Contact us!
If you're already a Smith.ai client and need help, please email us at support@smith.ai or call us at (650) 727-6484 for assistance.
If you're not yet a Smith.ai client, please schedule a free consultation to get started with our live chat or email us at sales@smith.ai. We'll help you select the best plan to match your business's growth goals and budget.